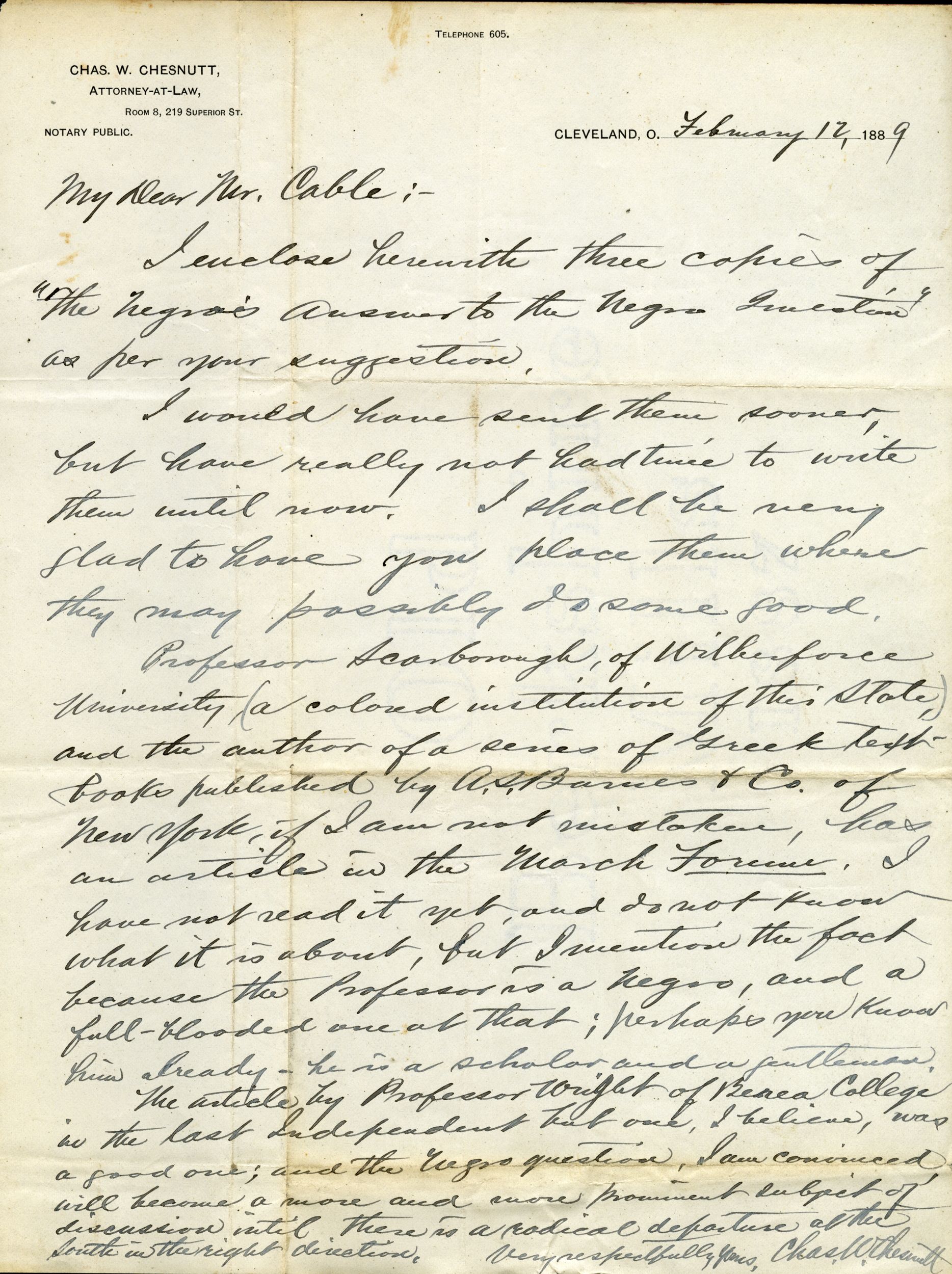 The Center for Digital Research in the Humanities (CDRH) received a grant of more than $150,000 from the National Historical Publications and Records Commission (NHPRC) in May 2021 to add correspondence as well as images of the original correspondence, when possible, to the Charles W. Chesnutt Archive. About 170 letters between Charles Chesnutt and important historical figures such as Booker T. Washington, W. E. B. Du Bois, and others have been added so far. The goal of the project is to archive close to 2,000 pieces of correspondence over the next four years.

"Currently, we have no comprehensive letter collections of African Americans who came of age as Reconstruction flowered and failed, and the violence of Jim Crow took hold. Chesnutt's correspondence changes that," coeditor and grant principal investigator Kenneth Price said of the project.

Charles W. Chesnutt (1858–1932) was an important African American writer, lawyer, and voting rights activist. His writing addressed the issues facing African American communities during the time of Reconstruction, such as identity, class, and violence. Chesnutt worked to shine a light on when white supremacy was taking new forms. During his lifetime, he strived to progress African American successes and uplift them through his work in several organizations like the National Association for the Advancement of Colored People.

Price, along with Stephanie Browner and Matt Cohen, both coeditors of the project, hope to continue to bring attention to Chesnutt and people like Chesnutt.

"This project will bring a deeper knowledge of the history of racial violence," said Cohen.

The Chesnutt Archive will continue to expand over the next few years and bring resources to researchers and students who want to learn more about this period of history in the United States.