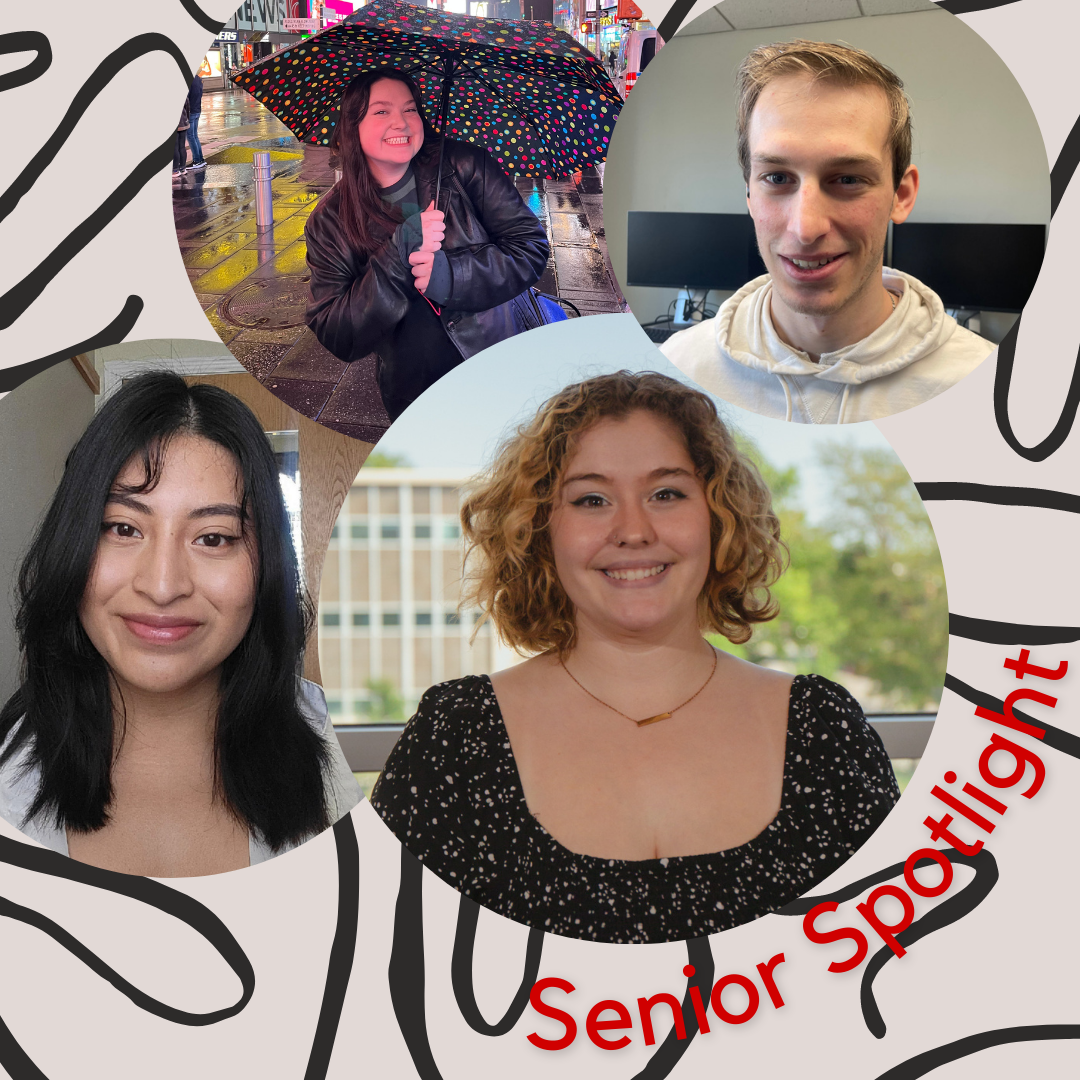 The faculty and staff of the University Libraries are proud of all their student employees and congratulate them on what they have accomplished during their time at the University of Nebraska–Lincoln. We would like to highlight some of the graduating seniors who have worked with us and made the University Libraries a better place.

Steven Powers worked as a student technician in the Libraries during the four years he was at UNL. Powers is an Architecture major and has been a part of Yes Club, National Society of Collegiate Scholars, and the University Marching Band. "Being a part of the library has provided me with many opportunities that I would not have thought of. Each of these opportunities has pushed me forward and has shown my dedication to helping others around campus. I have learned an incredible amount from the enriching experience as a Library Technician. This process of learning is a continuous process that will continue to embrace the new opportunities that the world will offer me."

Brynna Shaffer is a Peer Guide at the Libraries working under Joanie Barnes. " I was given the opportunity to learn interview, research, and advanced writing skills, as well as work with many different people from all over the country to create articles. I was given a safe space to learn and expand my skills at the UNL Libraries." Shaffer, an Advertising and Public Relations major is planning to move to Washington state to pursue an advertising career after graduation.

Viangri Sontay has been a student worker for the DARM Scanning Station for the last four years. During her time at Nebraska, she studied Child, Youth, and Family Studies. "I have been able to clean up and digitize novels, pamphlets, and essays so that everyone at the University can have access." After graduation she plans to move to South Korea where she'll help teach English to kids!


Sydney Wagner has worked at the University Libraries since March 2021 as an ASKus student library assistant. "The library has given me lifelong friends. As a person who loves to be friendly and provide great customer service, I hope that I have given the library and the students who come there someone who they can trust to answer their questions!" Wagner is an Advertising and Public Relations major who plans on working and sitting at the pool after college.



We wish our students all the best as they graduate and pursue their careers.