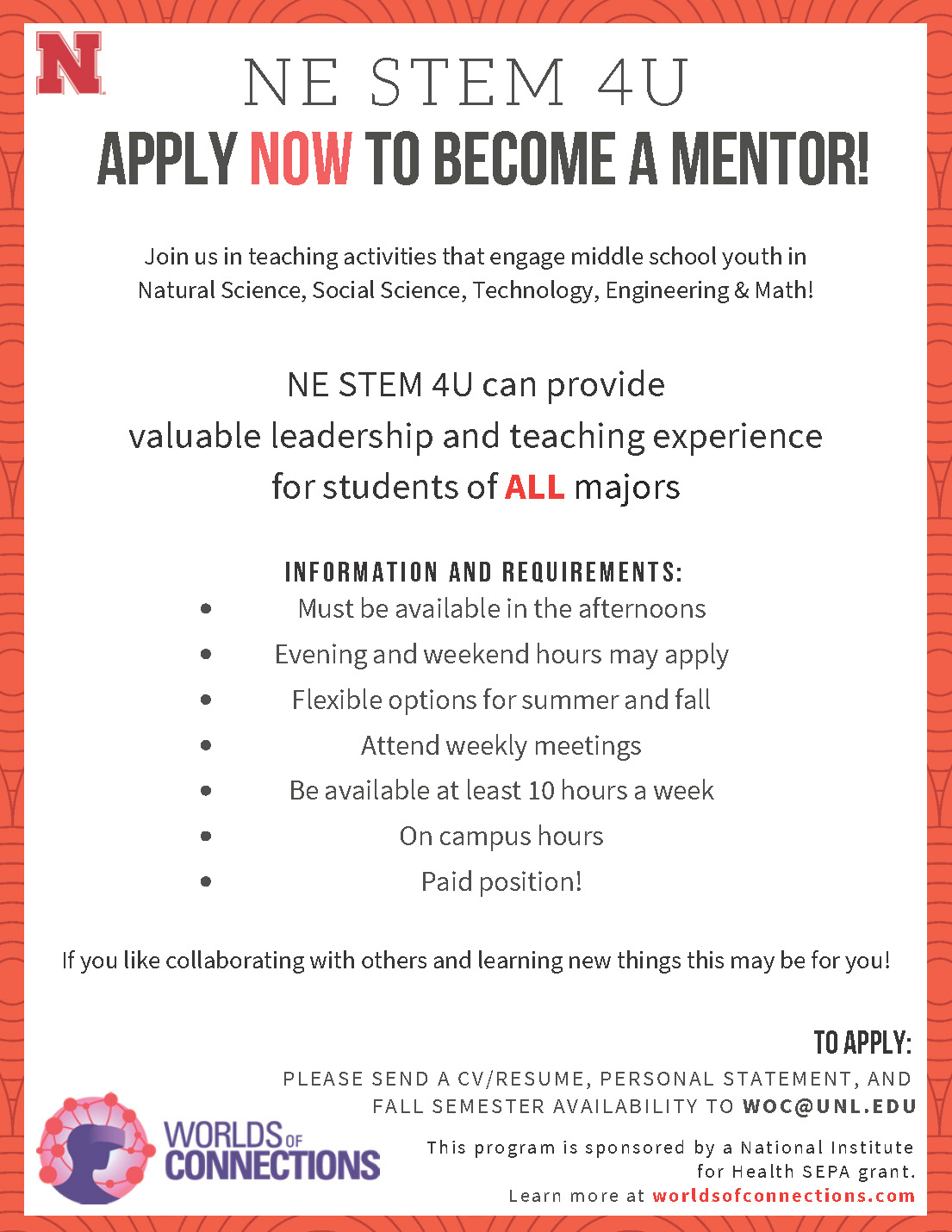 Become a Mentor with NE STEM 4U!

Join World of Connections, a UNL program, in teaching activities that engage middle school youth in Natural Science, Social Science, Technology, Engineering & Math and gain valuable leadership and teaching experience. If you like collaborating with others and learning new things, this may be for you!

You can learn more about World of Connections at http://worldsofconnections.com/.

To apply: send a resume, personal statement and fall semester availability to woc@unl.edu.