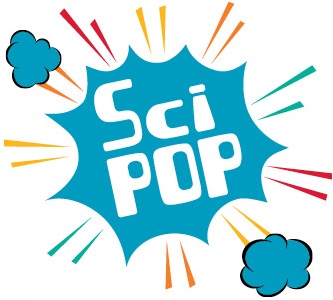 SciPop Talks is a weekly series of talks open to the public featuring the intersection of science and pop culture.

All talks are at 7 p.m. in the Adele Hall Learning Commons in Love Library North, 1300 R St., and are free and open to the public. Speakers give interactive 30-minute talks and then take questions.

SciPop talks this semester include:

Feb. 21: "Drug Discovery in the Movies: Fact and Fiction," Mark Griep, associate professor of chemistry.

Feb. 28: "Comic Book Physics 101: The Flash, The Fastest Man Alive," Dan Claes, chair and professor of physics and astronomy.

March 7: "The Science of Self: How Gender Bias and Mindsets Influence the Inner Scientist" Patricia Wonch Hill, research assistant professor of sociology.

March 14: "Harry Potter x Science: A Review," Rebecca Lai, Susan J. Rosowski Associate Professor of Chemistry.

These talks are co-sponsored by the University of Nebraska-Lincoln University Libraries, Chemistry Department and Physics Department, Doane College, and the Nebraska Local Section of the American Chemical Society.
More details at: http://unl.libguides.com/scipoptalks