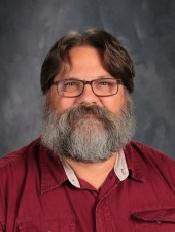 By Kevin Cole and Jay Withrow / World-Herald staff writers

Seventh-grade science teacher David Markley invariably drew a crowd when he walked the halls at Kiewit Middle School.

The 61-year-old teacher had a knack for connecting with students, said Jim Sutfin, superintendent of the Millard Public Schools. Markley's charisma made it doubly hard Tuesday when staff and students learned that he had died following a one-vehicle crash on his way to school.

"It's a very sad day," Sutfin said. "David Markley was a beloved teacher. He was the go-to guy at Kiewit Middle School. You never saw him in the hallway without kids around him."

Markley, a career teacher, had taught in the Millard district for 10 years. A letter that went to Kiewit families from Principal Marshall Smith said Markley had a heart attack while driving to school.

"David has been with us for a decade and had a positive impact on many students, parents, and staff," Smith wrote. "Obviously, we are all struggling with this news."

Rescue squad personnel from Irvington and Bennington responded to the crash.

About 6:35 a.m., the Toyota RAV4 SUV that Markley was driving west on State Street near Blair High Road apparently crossed the eastbound lanes of State Street and an access road before driving up a small hill into a farm field and then rolling back into a roadside ditch.

The SUV appeared to have clipped off a post or road sign, leaving the vehicle's windshield heavily damaged.

Markley was found unresponsive at the scene. He was treated by the Irvington Volunteer Fire Department and taken to Immanuel Medical Center, where he was pronounced dead. He died of a medical problem, not as a result of any injuries from the crash, the Douglas County Sheriff's Office said.

Nancy Sempeck-Smith said she and her 12-year-old son, Jerry Smith, were looking forward to seeing Markley at parent-teacher conferences Tuesday.

"What I've gotten from him and what my son has shared is he always had a really positive attitude," Sempeck-Smith said. Her son's class was "particularly boisterous," she said. Markley would "redirect" them, she said, and "never get angry and he never raised his voice. The kids really respected that, really respected him."

Jerry was one of the seventh-graders who chose to go home Tuesday after hearing the news. "My son's pretty broken up about it," Sempeck-Smith said.

Markley, who had a master's degree in geology, had a huge rock collection, Sutfin said. Markley got students so excited about science, he said, that the science club had to break into sections because of all the students who wanted to participate.

"A school is like family," Sutfin said. "When you have a teacher that loves kids, kids love them back, and that was the case with David Markley."

Another Kiewit teacher died in a crash in August. Brett Rhodes, 49, who taught science and social studies, was killed in a crash near 204th and F Streets.

"When you lose two popular teachers, it's difficult," Sutfin said. "The kids will need some time to process this."

World-Herald staff writer Joe Dejka contributed to this report.

Editor's Note: We enjoyed having Dave in our previous ITQ grant and so it was great to have him return for another PD experience with our Nebraska Partnership TEAMS grant. Dave was someone who cared about his teaching and wanted to keep learning to teach better; he was a lifelong learner. It is especially hard to lose a teacher as it affects so many people in a community, and our thoughts and hearts go out to Dave's family, friends, and students.