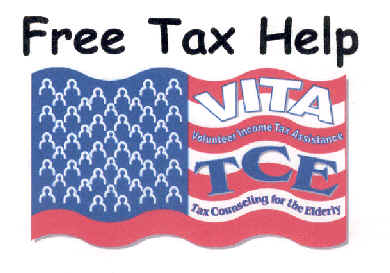 Filing taxes for many people is a stressful thing; however, VITA (Volunteer Income Tax Assistance) makes it a lot less so. The VITA program is a program that uses qualified preparers to file your income taxes for free. This is a program targeting students at UNL as well as people from the community.

There are two Vita sites set up in the Nebraska Union. The first is in the Colonial Room. This site serves people in the community as well as residents. The additional office serves non-resident students and can be filed in the Georgian Room. See websites below for complete schedules:

Non-resident return students: http://www.unl.edu/iaffairs/

March 20 1-5 p.m.
Colonial Room (Main Floor, near Wells Fargo)
March 27, April 3 and 10 1-7 p.m.
Colonial Room

Resident return students: http://engage.unl.edu/unl-tax-credit-campaign-2012
April 9 UNL Tax Credit Campaign - 11 a.m.-3 p.m., Nebraska Union Square
April 10 UNL Tax Credit Campaign - 11 a.m.-3 p.m., Nebraska Union Square
April 11 UNL Tax Credit Campaign - 11 a.m.-3 p.m., Nebraska Union Square
April 19 UNL Tax Credit Campaign Celebration - 5 p.m. Nebraska Union

Additional filing stations will be set up by the Food Court and will run from March 26 through April 6 from 10 a.m.-1:30 p.m. Signs will be posted.

Some common tax questions:

• Do I need to file?
Income taxes must be filed by April 17. For anyone who made more than $3,700 or had large scholarships in 2011, filing is required. For those who made less than $3,700 filing taxes may be beneficial to get back the amount of money that had been withheld from your paychecks.

• What do I need to bring?
1. Social Security Card or photo identification
2. Social Security numbers and birth dates for all dependents
3. Forms W-2 and all other income forms and tax documents for 2010
4. Bank routing and account number for deposit/debit of any tax balance
5. Tax identification numbers for any and all daycare providers
6. Spouse, if filing jointly (both must sign the return)

If you have questions about whether to file, feel free to stop in and we can look at your case. It is better to be safe than sorry.



More details at: http://go.unl.edu/v6x