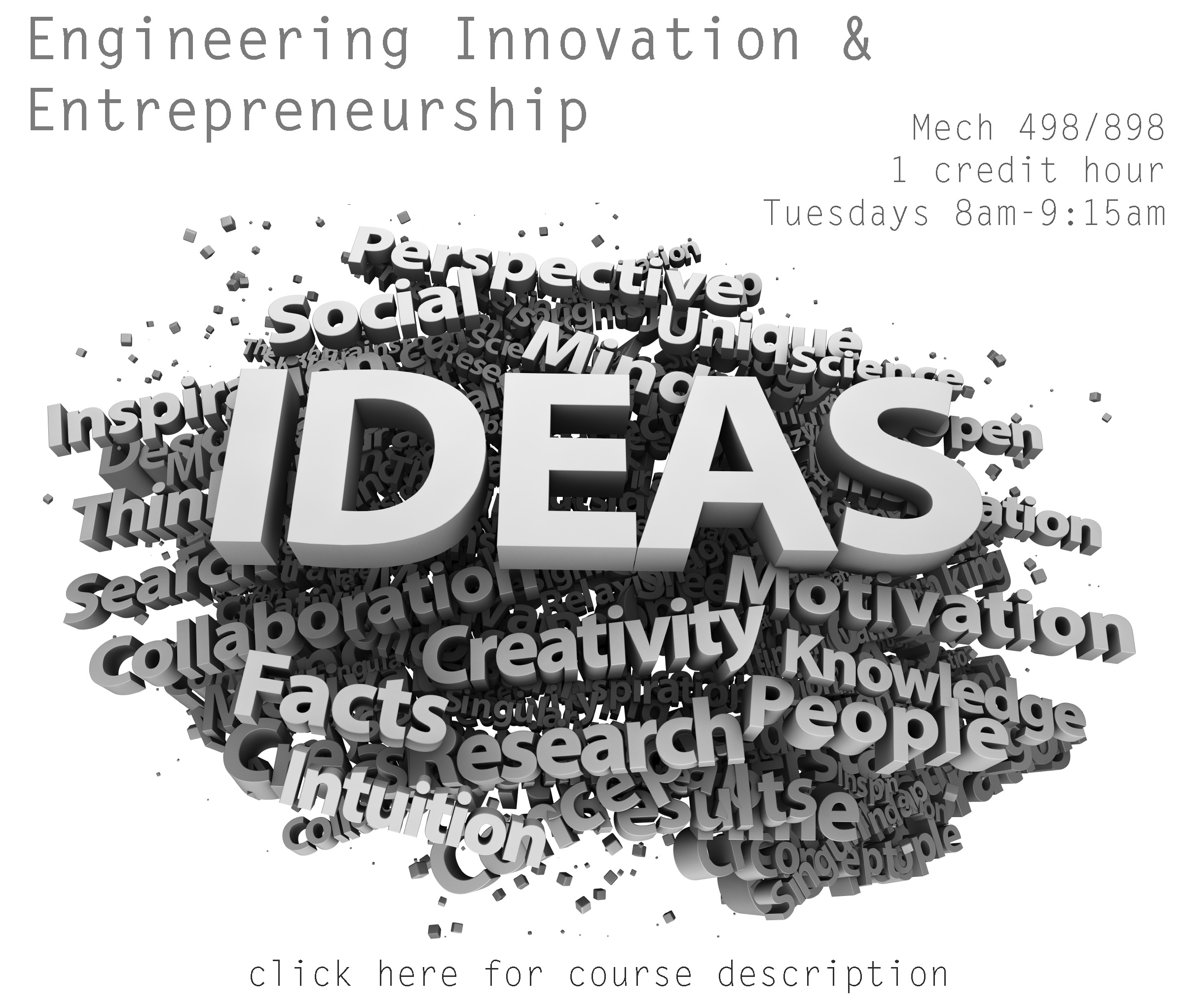 Are you an entrepreneur?

Engineering Innovation and Entrepreneurship (MECH 498/898) is a new, one credit hour course for Spring 2011. It meets Tuesdays from 8 a.m. to 9:45 a.m.

Professor Shane Farritor with UNL Mechanical Engineering developed the course to be a blend of engineering, business and art. A Nebraska native, Farritor graduated from UNL and earned his master's and doctorate degrees at MIT. His research has generated two startup companies: Virtual Incision and MRail, which have earned angel investment funding.

"Being creative and innovative can make you a linchpin in an organization and lead to a more fulfilling career," Farritor said. He added, "this class will explore innovation and entrepreneurship, and challenge you to see how good you can become."

For more information, contact him at 402-472-5805 or
sfarritor2@unl.edu.