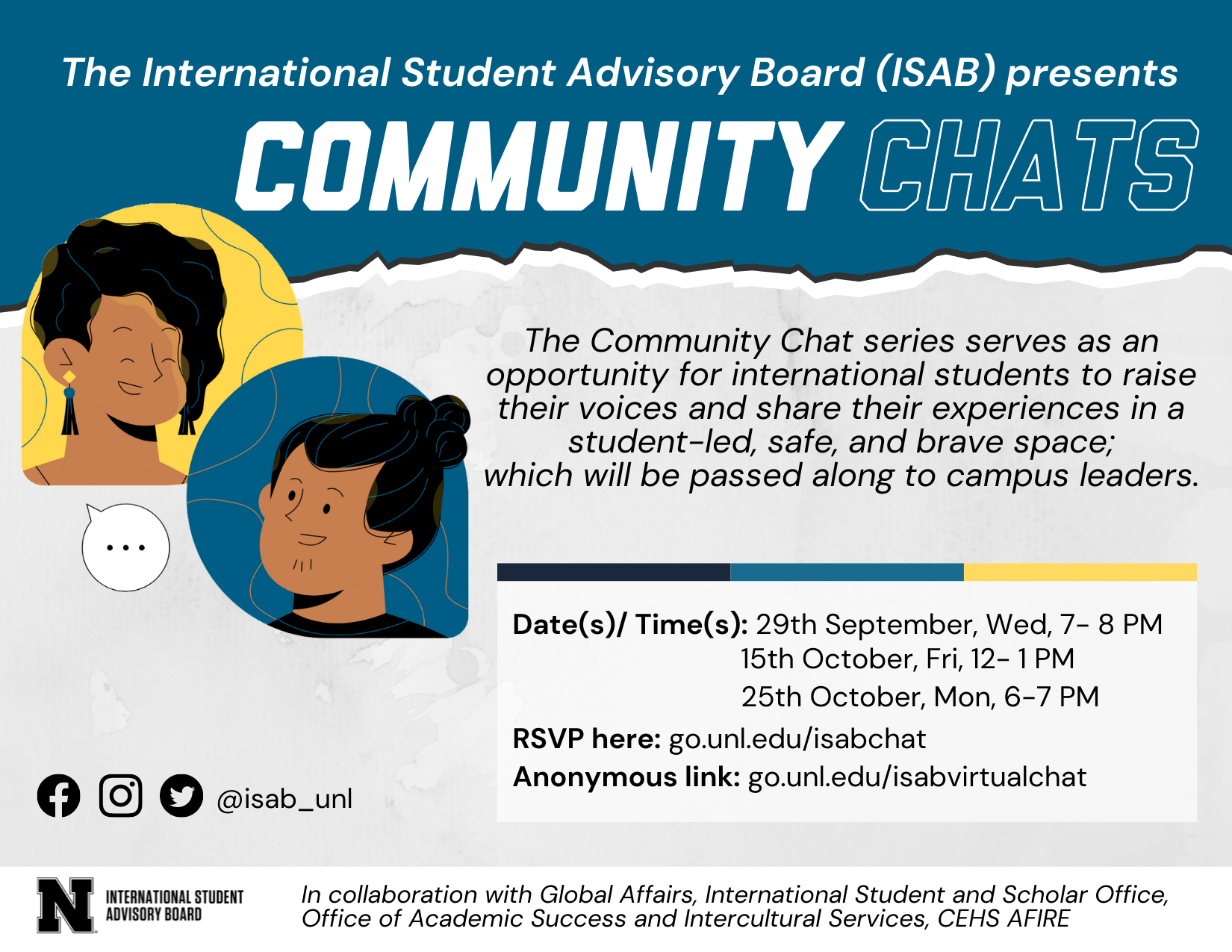 By Courtney Van Hoosen | Office of Global Strategies

The International Student Advisory Board (ISAB) is hosting a series of Community Chats for international students where students will be able to raise their voices and share their experiences in a student-led, safe, and brave space.

The information gathered in the series will be assessed and reported to institution partners and leaders to implement changes and create an action plan in conjunction with the N2025 Strategic Plan. This will also inform the Office of Global Strategies and the International Student and Scholar Office (ISSO) of key topics to examine for the next iteration of the International Student Experience (ISE) climate survey that will be administered in Spring 2022. Insights gathered from the Community Chats also support initiatives outlined in Goal 3 of the Forward Together global strategy.

Sessions will take place in the OASIS Student Lounge or the Ubuntu Room at the Nebraska Union. Dates and times for those interested in participating include:

October 25, 2021, 6 p.m. to 7 p.m. Student should register to participate at https://go.unl.edu/isabchat. Those who cannot attend in person may share their feedback anonymously at https://go.unl.edu/isabvirtualchat.

This series is a collaboration with the Office of Global Strategies, ISSO, OASIS and AFIRE from the College of Education and Human Sciences. For questions, contact the ISAB at isab@unl.edu.