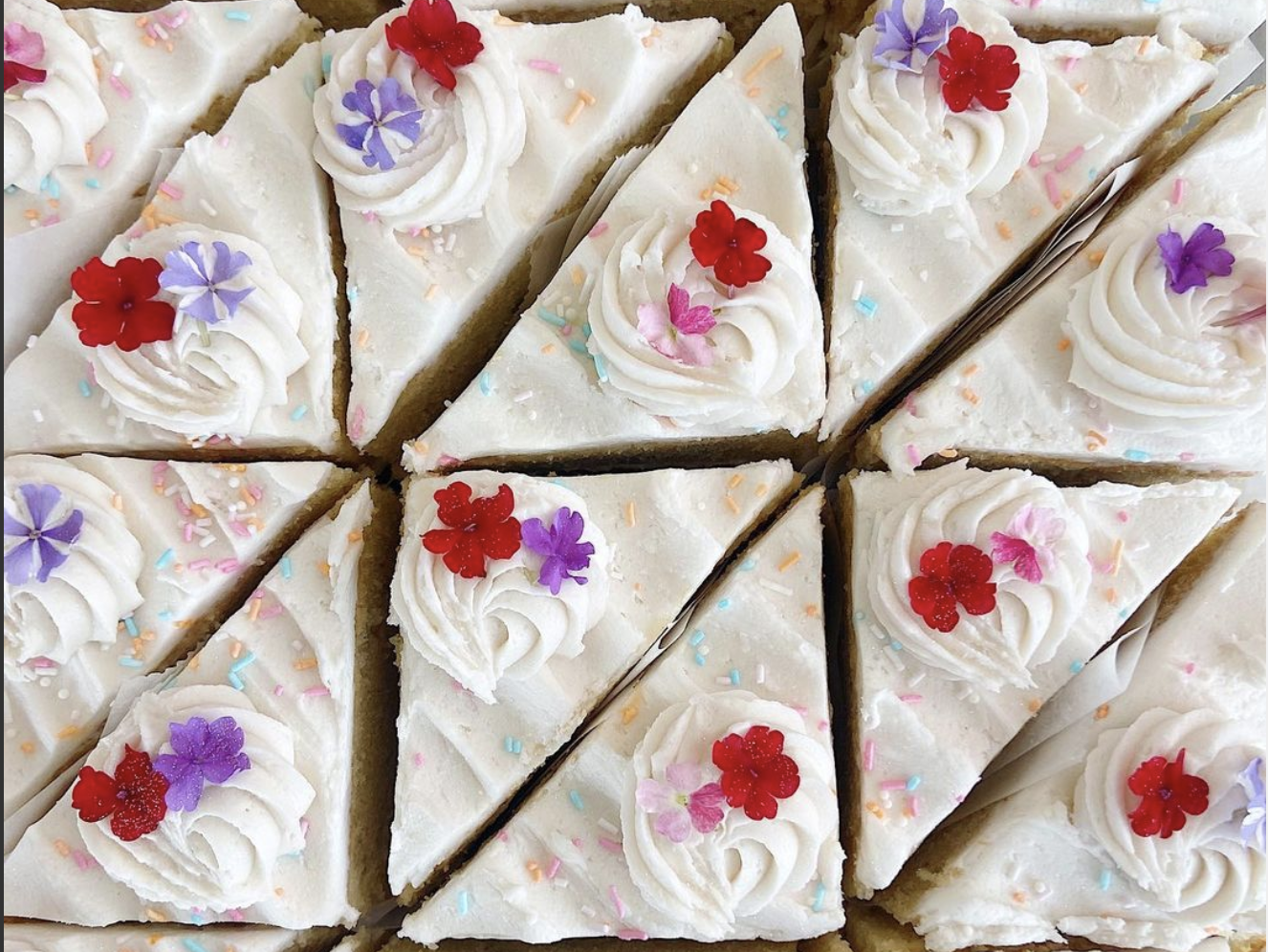 Lincoln has a thriving market of local bakeries and artisanal delicatessens, so look over this list to explore some sweet treats within a few miles of campus.

Butterfly Bakery
4209 S 33rd St.
Sample any of the pies, custom cakes or delicate pastries from this local spot. Butterfly bakery even offers holiday cookie classes if you're looking to develop your own skills.

Goldenrod Pastries
3947 S 48th St.
This women-owned, vegan bakery has become a staple in Lincoln's baking scene and has two fantastic locations. Goldenrod's wide menu and quality items will keep you coming back again and again.

Pan Dulce Bakery
821 S 11th St.
This bakery whips up a huge variety of traditional Hispanic and Latin desserts, breads, cakes and other traditional pastries. Located in the center of Lincoln, this is a can't-miss spot that is sure to please.

Le Quartier French Bakery
6900 O St.
This neighborhood bakery focuses on artisan breads and croissants, fine pastries and even offers lunch options. Stop by for a sweet or savory treat whenever you're craving something special.

The Rabbit Hole
800 Q St.
Conveniently located right in the Haymarket, the Rabbit Hole bakery is a nearby spot to grab a tasty cream puff, macaroon, brownie or other specialty pastry.

The CoffeeHouse
1324 P St.
While this location is mainly a coffee shop, The CoffeeHouse is also well-known for its array of pastries and desserts, cooked in-house by the staff and owner. Sample a turnover, fruity croissant or savory Cromelette for a quick breakfast or midday snack.

Misky Bakery
505 N 27th St.
This artisan Latino bakery is staffed by women baking delectable, cultural treats and pastries for all to enjoy. Try any of their famous sweet breads, or sample a specialty cookie or dessert-in-a-cup.