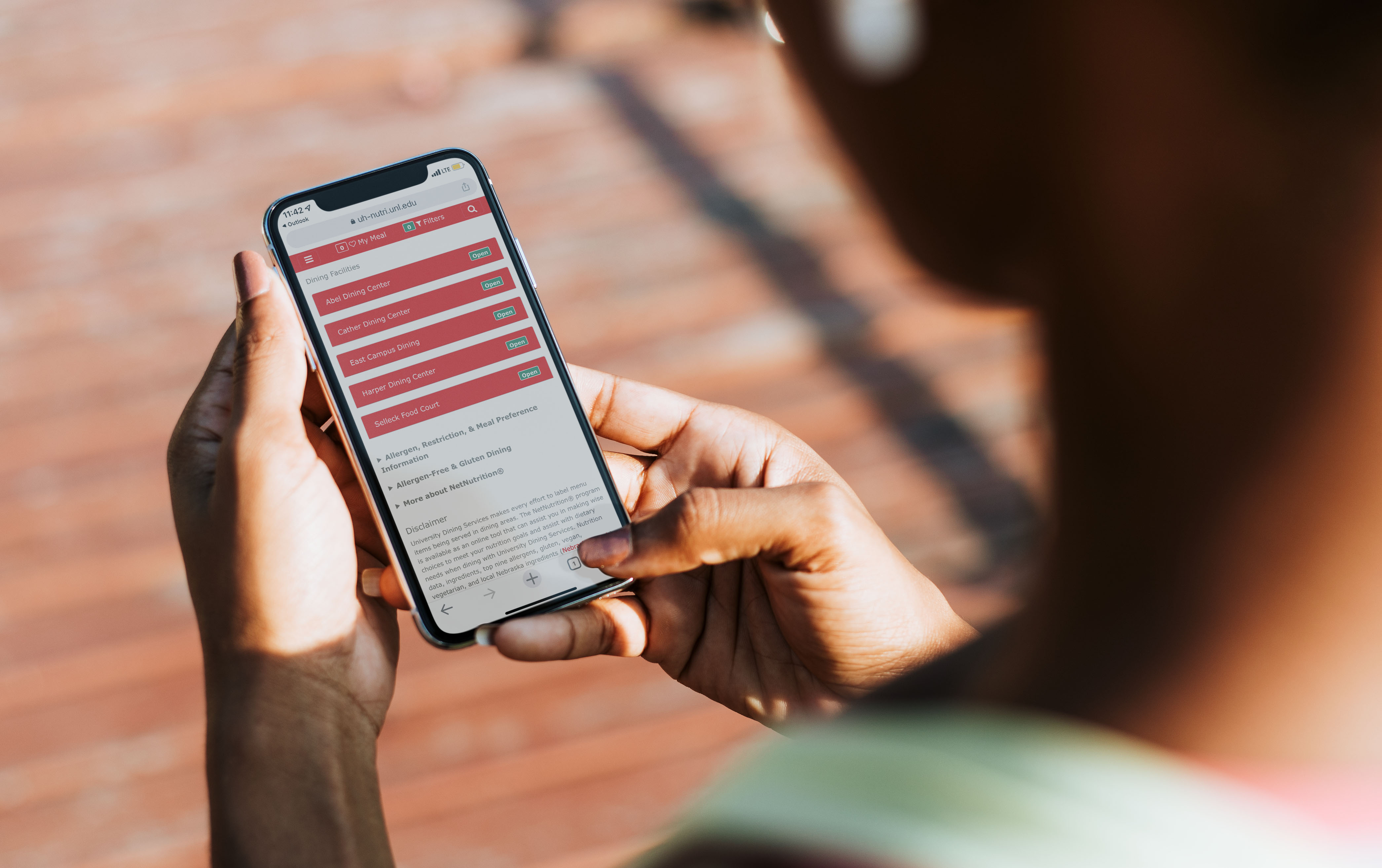 In an effort to enhance students' dining experiences, Dining Services has implemented NetNutrition®, an online nutrition portal that helps promote allergen awareness and encourage informed menu choices.

"Dining Services wanted to have transparency with our customers," said Dave Annis, director of Dining Services. "Students can now 'shop' the menus of our different restaurants to decide where to eat. The nutritional and allergen information can help them decide."

Within the NetNutrition site, students can select a dining location to view menus for the week. They also can build their plate based on serving portions to view complete meal nutrition.

As Annis explains, this gives students the power to make informed dining decisions and hopefully improves the on-campus dining experience. "Hopefully this creates informed diners who have some control over where and how they eat. I'm excited for students to have this new level of information at their fingertips and to see how they use the information in their daily lives."

In addition to the website, nutritional info is available at most serving stations. In the coming months, digital displays will replace the small info cards in dining centers, further making nutrition and allergen information readily available.