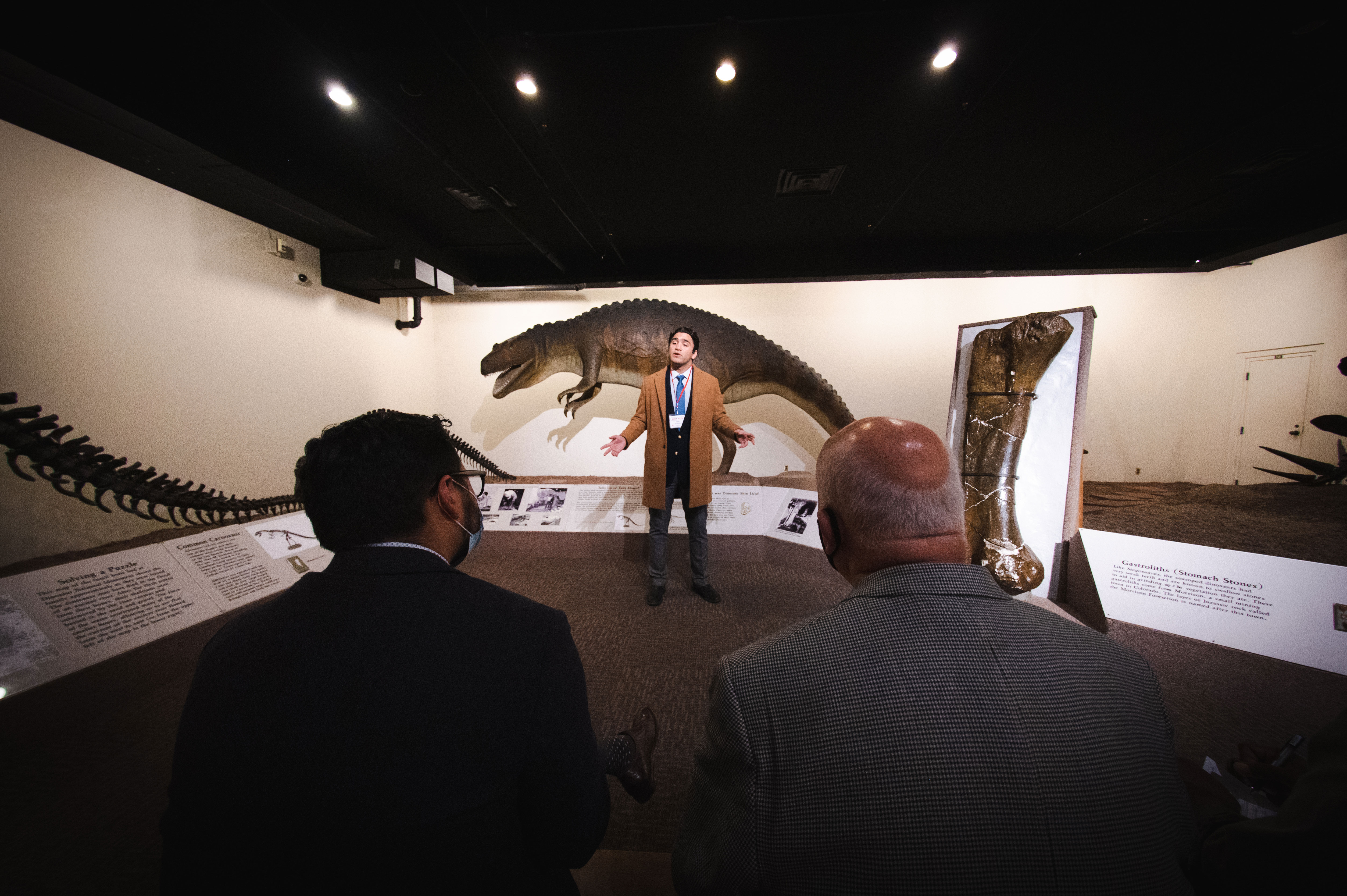 University of Nebraska–Lincoln students can showcase their entrepreneurial, communication and presentation skills at the annual 3-2-1 Quick Pitch competition on Thursday, November 3 in Morrill Hall. Hosted by the Nebraska Center for Entrepreneurship, the competition gives students a platform to propose a new business venture in a three-minute "quick pitch" proposal with the chance to win cash prizes.

Open to UNL undergraduate and graduate students as well as local high school students, the competition format splits students into seven rooms by education level, where they face-off head-to-head in their respective groups. The judges, comprised of entrepreneurial-minded experts from across the state, grade the pitches and give feedback.

Following the judges' deliberation, the top three pitches of each group receive a $333.33 cash prize. Winners will also get a guaranteed spot to compete in the university's New Venture Competition for a $15,000 grand prize and opportunity for further investment from the Husker Venture Fund. In addition to presenting their pitches, competitors can develop their ideas and network with other students, entrepreneurs and community leaders at a networking reception after the competition.

"Students will be pitching their ideas against a backdrop of ancient mammoth skeletons, fossilized giant camels and interactive paleontology exhibits at Morrill Hall. The contrast is fun: dinosaurs are large and extinct while our students' ideas are just coming to life," said Samantha Fairclough, associate director for the Center for Entrepreneurship.

The event is sponsored by Hastings HVAC, Nelnet, Resort Lifestyle Communities, Cameron General Contractors and the Lincoln Chamber of Commerce.

The deadline to apply to compete is Friday, October 28.

More details at: https://business.unl.edu/quickpitch