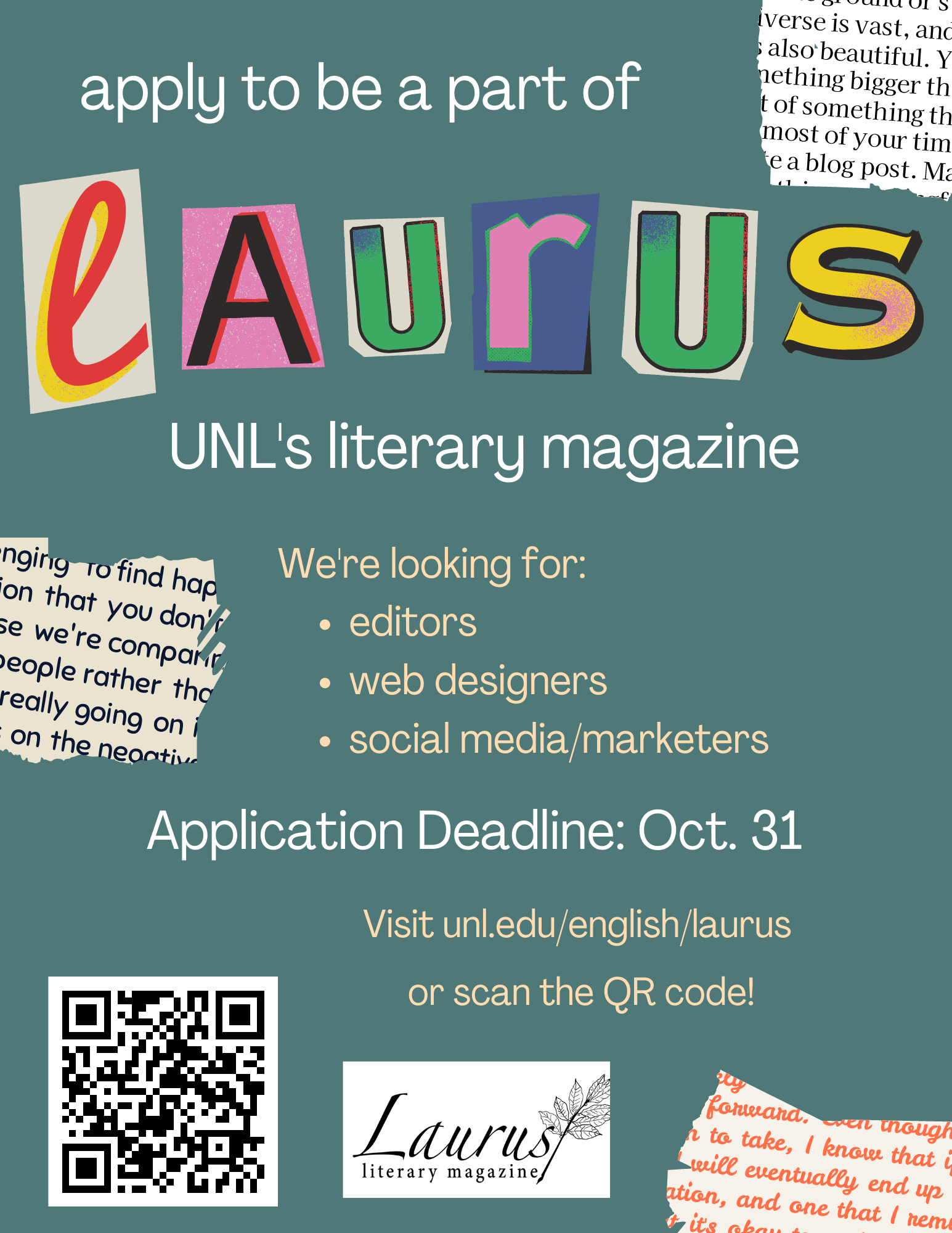 Laurus is seeking editors as well as students interested in web design, marketing and social media.

Laurus is UNL's student-led literary magazine, publishing issues of submitted student work each spring.

As an editor, you would be involved in building the content for the 2022-2023 issue, developing connections with UNL writers through events and social media, as well as having a hand in establishing Laurus's new website.

Those involved in marketing and social media would be expanding publicity for issues and events and strengthening bonds with the UNL community through engaging social media posts and online activities. Web designers would be looking to increase Laurus's digital footprint through the development of a website.

All applications are due October 31, 2022.

For more information and to apply, check out the Laurus page on the English department website: https://www.unl.edu/english/laurus.