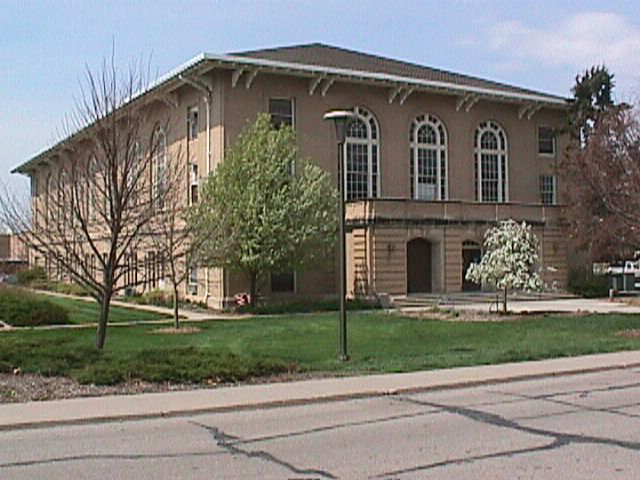 A majority portion of the East Campus Activities Building will have its last day of regular use on Oct. 12. After 86 years of continuous use, preparations are beginning for the Activities Building to be renovated into part of the new East Recreation Center complex.

During the week of Oct. 13–21, the Activities Building will close while UNL Campus Recreation relocates the strength training equipment and cardio workout machines to a "temporary" fitness center located in the Fleming Fields Annex Building, 2301 N. 33rd St. The temporary facility is adjacent to both East Campus and Fleming Fields Softball Complex, which is used for the University's intramural sports leagues. Students and members will need to use the city campus rec center for workouts during that week.

FFAB will open for fitness workouts on Monday, Oct. 22 and will remain in use as a fitness center during the entire construction period of the new East Recreation Center. FFAB will have the same open hours as are currently in use at the Activities Building: 6:30 a.m. to 10 p.m. Monday–Thursday; 6:30 a.m. to 8 p.m. Friday; 1 to 8 p.m. Saturday; and 1 to 10 p.m. Sunday. The new East Recreation Center is slated for completion in summer 2015.

UNL Campus Recreation is hosting "open house" events at FFAB from 4 to 6 p.m. Sept. 26 and 11 a.m. to 1 p.m. Sept. 27. Students, faculty, staff, and the community will have the opportunity to check out the temporary fitness center prior to the fitness equipment installation and its official opening on Oct. 22. The facility will have six treadmills, six ellipticals, eight bikes, two stair climbers and fourteen strength machines/racks, plus dumbbells and benches. A stretching mat area, day-use lockers, changing rooms, restrooms, a shower room, and air-conditioning are also prominent components of the facility. On-site permit parking is available as well as nearby on-street parking.

Although the strength and cardio equipment is moving, the Activities Building will stay open for a limited time period. Students and Campus Rec members may continue to visit the building to play basketball and table tennis and use the locker room areas until cold weather and/or the new construction precipitates its permanent closure. It will be closed Oct. 13-21 for the equipment relocation and re-open Oct. 22. Open hours will be posted at the building.

"This is an exciting time for students and campus," says Stan Campbell, associate vice chancellor for student affairs and director of campus recreation. "These building transitions signal a forward move toward the construction of the new east rec center. The campus recreation team is committed to making this process a positive experience for everyone."

For more information, contact Christopher Dulak 402-472-8749 or Sherri Tompkins 402-472-9036.
More details at: http://go.unl.edu/6e4