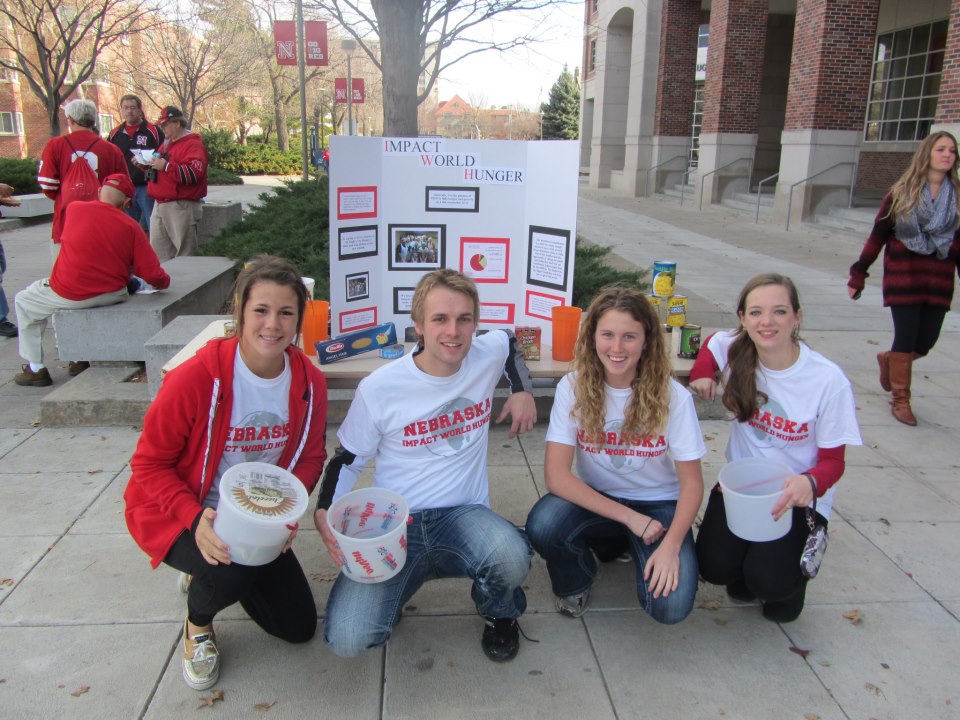 Join the fight against hunger with a purchase of hot chocolate from 10:30 a.m. to 1:30 p.m. Feb. 27 on the Nebraska Union plaza. UNL's Impact World Hunger RSO will donate all proceeds that are raised.

Generally, it is the purpose of Impact World Hunger (IWH) to fight hunger and poverty on a microeconomic level. We aspire to raise awareness that there are genuine socioeconomic problems worldwide with complicated, if not intractable, solutions.

Whereas many problems may appear insurmountable, however, it is our belief that anyone by means of small, time-unintensive commitments can effect change. Furthermore, we serve as a forum and activity center for funneling respective work and dedication that is required to improve this world.
More details at: http://www.facebook.com/groups/362258360455986/