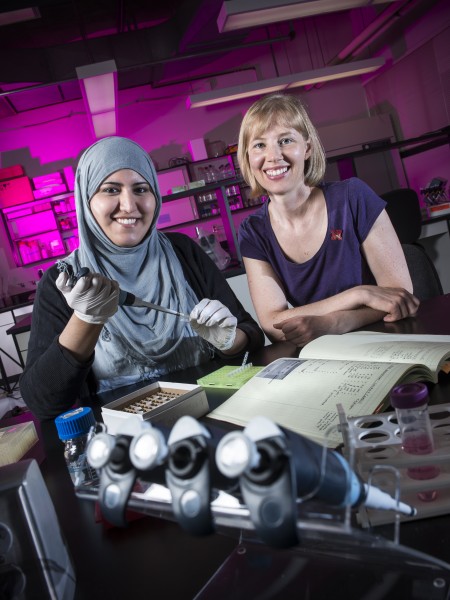 The Undergraduate Creative Activities and Research Experience program is currently accepting applications for UCARE research assistantships for the 2014-2015 academic year. Applications are due by 3 p.m. March 20.

UCARE supports opportunities for undergraduates to participate in UNL research or creative activities while working under supervision of a faculty advisor. Through UCARE, undergraduate researchers are introduced to the research process. As emerging scholars at the University of Nebraska-Lincoln, undergraduates have the opportunity to learn how to be effective researchers.

Undergraduate researchers are expected to spend 10 hours per week during the academic year on research and related activities. UCARE participants will present their findings during a poster session at the UNL Spring Research Fair or the Nebraska Summer Research Symposium and receive a $2400 stipend.

View the eligibility requirements and application at http://www.unl.edu/ucare/apply/application.

The UCARE website also features a variety of resources to help students identify a faculty advisor and write a strong research proposal.

Questions? Email them to ucare@unl.edu.




More details at: http://go.unl.edu/e9zr