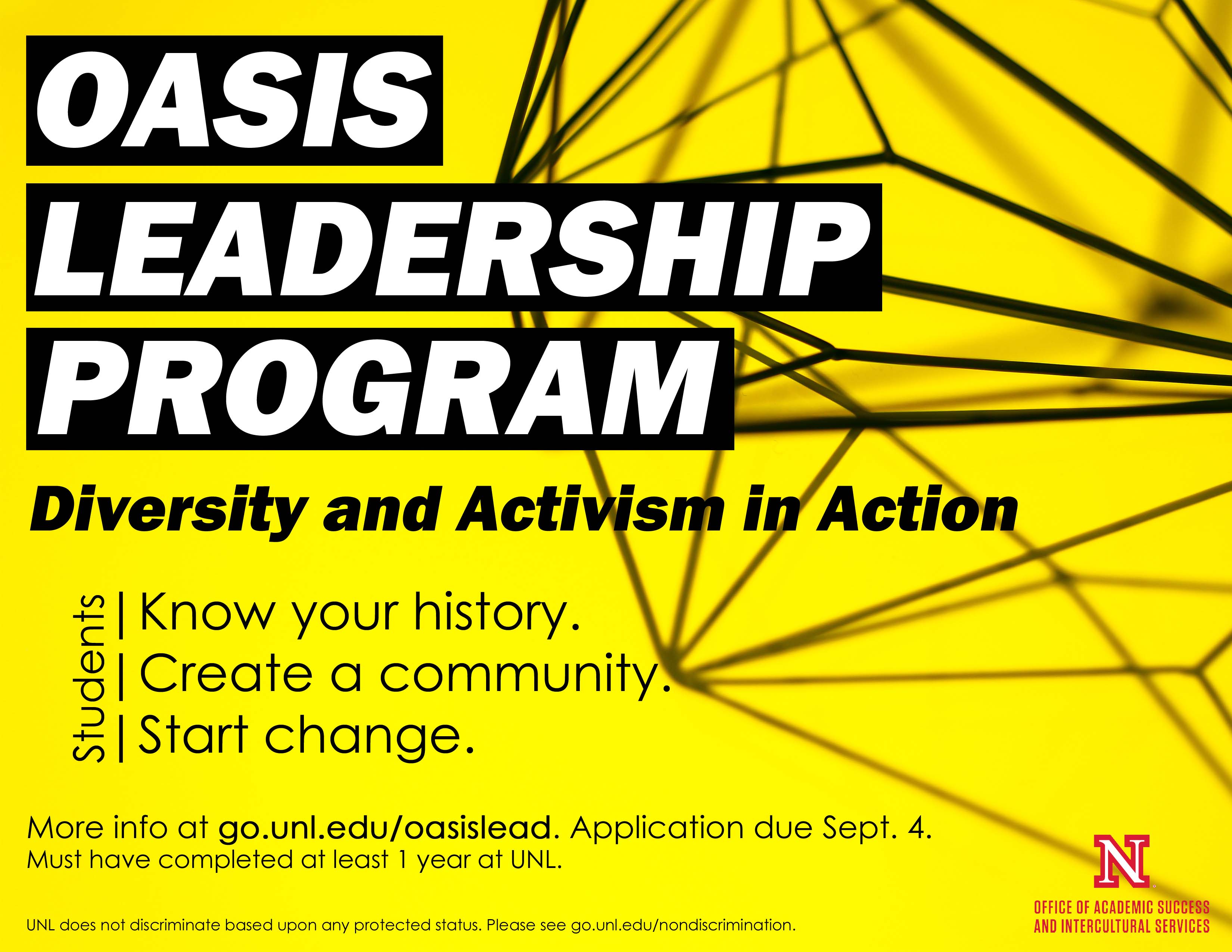 The mission of the OASIS Leadership Program is to develop student leaders by engaging in: the history of diverse communities, leadership models, and social action. Students will be examining multiple leadership styles, learning the histories and current issues affecting various communities of color in the US, and creating a leadership project focused on campus change. Students interested in social justice, developing as activists, and creating change should consider applying.

The program is open to students who have completed at least one year at UNL. Students do not need to have previous involvement with OASIS. The application is due Wednesday, September 9th and can be found at go.unl.edu/oasisleadapp.

More info can be found at go.unl.edu/oasislead or by contacting Sylvia Hall at shall14@unl.edu.
More details at: http://go.unl.edu/oasislead