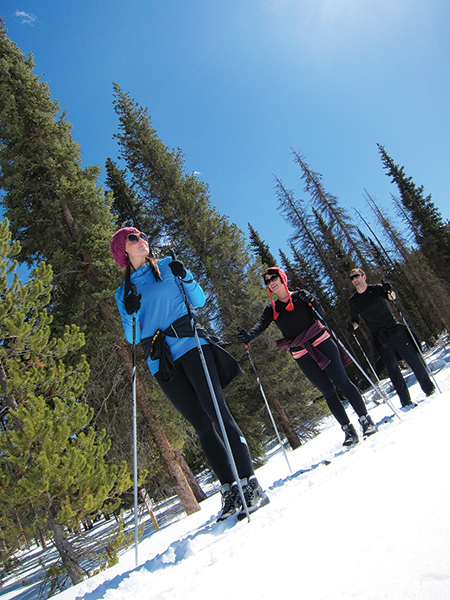 UNL Outdoor Adventures is offering free Skill Builder Sessions to UNL students and Campus Recreation members. The sessions are introductory lessons for those interested in learning some new outdoor skills. All gear and instruction is provided. Sessions include:

• Sun or Snow X-Country Ski
Tues. | Jan. 19 | 6-7:30 p.m. | Mabel Lee Fields

Embrace the winter weather and pick up (or perfect) your kick and glide. Sun or snow, we will practice basic skills and build your technique on Mabel Lee Fields.


• Dutch Oven Cooking
Wedn. | Mar. 11 | 5-7 p.m. | Outdoor Adventures Center

Whether you're a foodie or don't know how to boil water, come learn to impress with some gourmet cooking on your next camping trip. In this hand-on clinic, participants will learn the deep, dark secrets of Dutch Oven Cooking, while having a relaxing evening and enjoying good food.

• Pool Paddle
Wedn. | Mar. 30 | 7–9 p.m. | Meet at Outdoor Adventures Center

Get some practice in paddling and refine your stroke to make your next adventure on the water a blast. This clinic sticks to the calm confines of the pool so we can focus on efficiently directing your boat. Build you skills so you can confidently take advantage of Nebraska's scenic rivers and lakes.

• Full Moon Float
Thurs. | Apr. 21 | 6–11 p.m. | Meet at Outdoor Adventures Center

Gain a little perspective and see Lincoln's backyard under the light of a full moon. Change up your weeknight routine just a bit and see how close a little adventure may be.

The four sessions are free to all UNL students and Campus Rec members. All other attendees must pay a $15 fee. No registration is needed, but clinic size is limited, so participants are encouraged to sign up early online at the link below or at the Outdoor Adventures Center.
More details at: http://go.unl.edu/845j