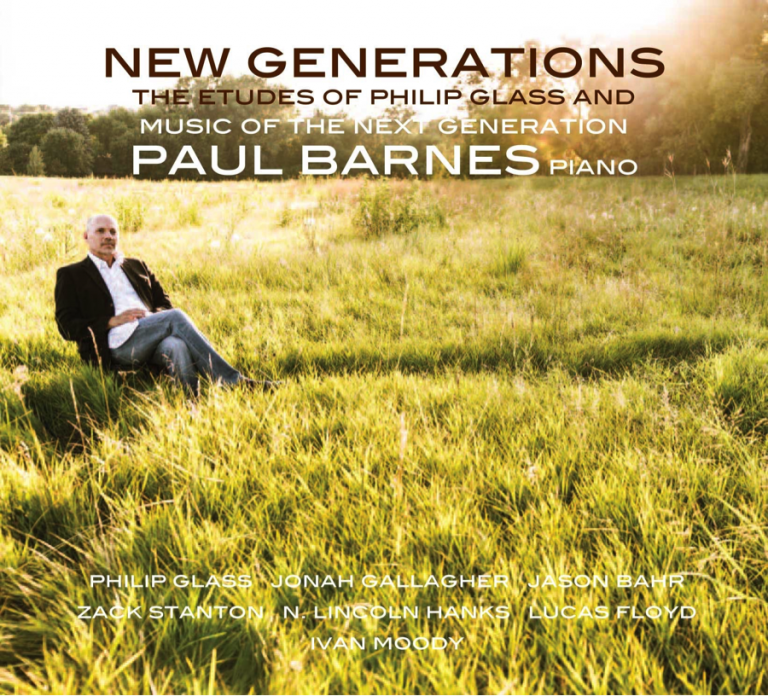 Pianist Paul Barnes, celebrating twenty years of collaboration with composer Philip Glass, will have a CD release recital of "New Generations: The New Etudes of Philip Glass and Music of the Next Generation" on Wednesday, March 2 at 7:30 p.m. in Kimball Recital Hall.

The CD itself offers a unique recording juxtaposing Glass's newly published etudes with a new generation of younger composers. Produced by Glass's label Orange Mountain Music, the recording features a selection of Glass's etudes with works by N. Lincoln Hanks, Lucas Floyd, Jason Bahr, Ivan Moody, Zack Stanton, and Jonah Gallagher. The sonic result is a breathtaking panorama of the energetic and expressive landscape that is twenty-first century piano music.

Proceeds from CD sales from this event will go to the Paul Barnes New Generations Piano Scholarship Fund.

The performance is free and open to the public. This performance will be live webcast: http://arts.unl.edu/music/webcasts.