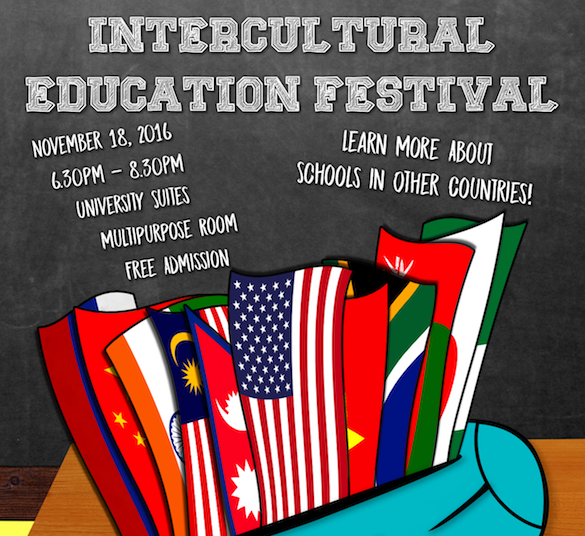 As part of International Education Week, University Housing is hosting an Intercultural Education Festival!
We will have representatives from China, India, Japan, Malaysia, Nigeria, Oman, Russia, Rwanda, Sudan, Uganda, the United States and Vietnam. Each booth will have different activities to help you learn about school in their country.
There will be light snacks provided at each booth. Come check it out!