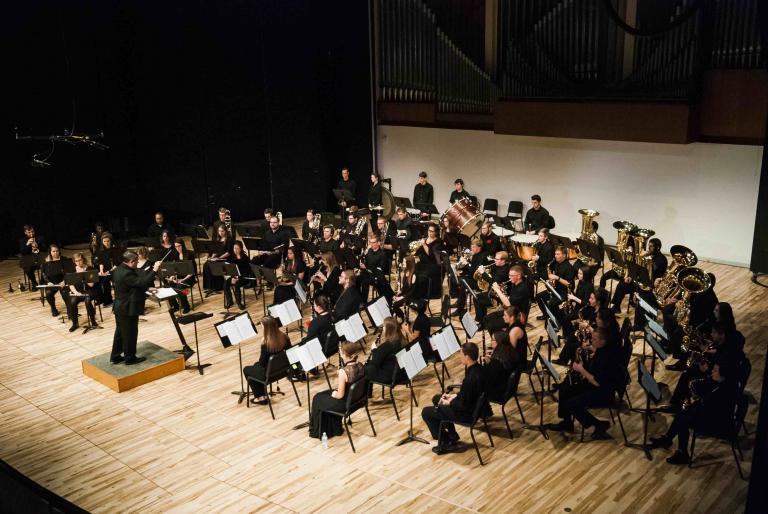 The upcoming University of Nebraska-Lincoln Symphonic Band performance "Folk Influences" on Tuesday, October 10 at 7:30 p.m. will include Pann's The Wrangler; Grantham's Shenandoah; Wood's Mannin Veen; Milhaud's Suite Francaise and Reed's Armenian Dances Part 1.

Directed by Anthony Falcone, the Symphonic Band has the distinction of being the band program's top symphonic ensemble. Its select mission is to provide instrumentalists with an opportunity to demonstrate and develop the techniques and musical instincts appropriate to a symphonic setting. With an emphasis on the distinctive characteristics of the large wind and percussion ensemble, the Symphonic Band's repertoire is culled from the rich resources of the wind band tradition.

Tickets are General Admission $5; Students/Seniors $3 and available at the door of the Glenn Korff School of Music's Kimball Recital Hall.