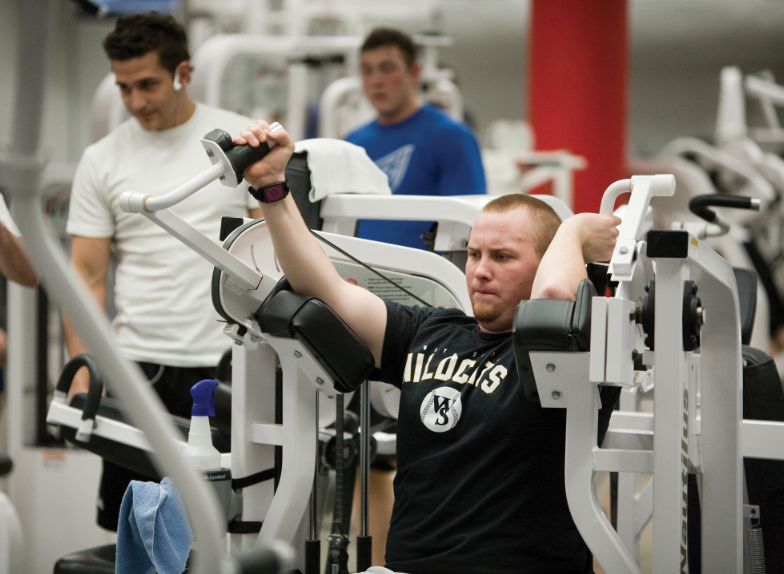 Men's Fitness magazine has ranked UNL as No. 9 on its latest list of 25 Fittest Colleges in America. UNL is joined on the list by seven Big Ten institutions, including the list's No. 1 Ohio State University.

About UNL, Men's Fitness wrote: "The world knows the University of Nebraska as the home of the Huskers, one of the most storied programs in the history of college football. But life on the university's Lincoln campus doesn't just revolve around game day. The faculty and coaches preach a philosophy of total health and wellness, and at Nebraska, that means balance.

"Besides standard access to the university's gyms and athletic fields, students can take free yoga, spin and Pilates classes or visit the squash and volleyball courts and the rifle range. Steeply discounted massage therapy and personal training sessions are also available.

"Athletes keep strong with a world-renowned strength and conditioning facility and an orthopedic therapy center that would rival any state-of-the-art clinic out in the real world. Nebraska's sports nutrition program takes its student-athletes a step further with one-on-one meal design provided by in-house nutritionists."

Men's Fitness ranked the colleges by first narrowing their pool to a list of colleges with the largest enrollments and then averaged three indexes:

The Fitness Index — Accounts for the number of intramural athletic clubs, gyms, basketball courts and lap pools; the number of NCAA titles the school has won; and whether a fitness requirement was needed to graduate.

The Nutrition Index — Determines whether a nutritionist was available for students, how many fast-food joints littered the campus, whether calories were posted online and the number of bars within a mile radius.

The Campus Index — Gauges how many health and fitness majors were offered, the mean on-campus temperature and the annual percentage of sunshine (more sun meant more incentive to go outside).

Fitness and nutrition factors were weighted higher.

View the complete list of 25 colleges by clicking the link below.
More details at: http://go.unl.edu/ppb