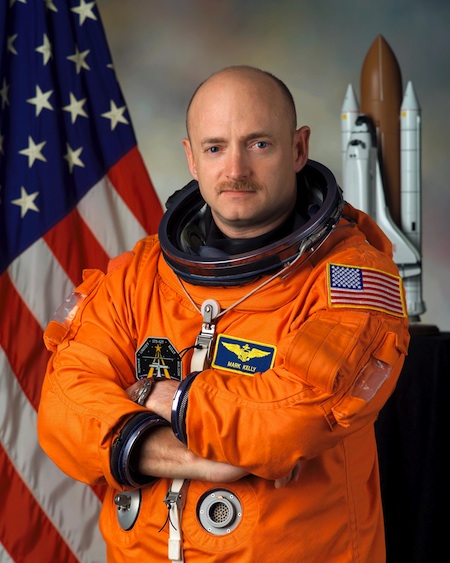 Astronaut and U.S. Navy Capt. Mark Kelly, who has played a pivotal role in the remarkable recovery of his wife, U.S. Rep. Gabrielle Giffords (D-AZ), following an assassination attempt, will deliver a free lecture at 7 p.m. Jan. 23 in the Nebraska Union auditorium.

Students are invited to hear his talk "Endeavor to Succeed," which will touch on his career, personal life and the importance of public service. It is part of the Peter J. Hoagland Integrity in Public Service Lecture Series, which aims to inspire young people to dedicate themselves to public service.

Doors will open at 6 p.m. and the lecture will begin at 7 p.m. Seating is limited and available on a first-come, first-served basis. Additionally, Kelly will sign copies of the best-selling memoir he co-authored with Giffords, "Gabby: A Story of Courage and Hope," from 6:15 p.m. to 6:45 p.m. in the University Bookstore.

**********

Kelly spent 15 years with the NASA astronaut corps, where he flew four missions in space, including serving as commander of Space Shuttle Endeavour's last mission in 2011. Counting his years as a naval aviator, Kelly has logged more than 6,000 flight hours in more than 50 different aircraft and has more than 375 carrier landings.

Now retired, Kelly dedicates his time to his wife, who suffered a traumatic brain injury after being shot in January 2011 as she met with constituents. The couple's story has captivated the nation's attention as Giffords continues to defy odds in her recovery.

The Hoagland lecture series honors former Nebraska state senator and three-term Congressman Peter Hoagland, who cared deeply about public service and giving the next generation opportunities to participate in public service to see the good that can come of it.

For more details, visit http://go.unl.edu/hoagland12.