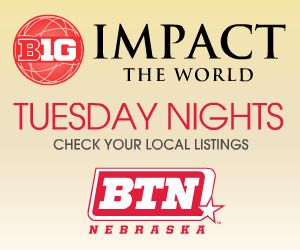 On Jan. 24 at 7 p.m., faculty from UNL's Midwest Roadside Safety Facility will be featured on Big Ten Network's "Impact the World," showcasing their creation of life-saving roadside barriers including the SAFER Barrier and its role in race track safety.

The program will rebroadcast at 9 p.m. Jan. 26, 4 p.m. Jan. 28 and 10:30 a.m. Jan. 29.

"Impact the World" is a new television series that showcases important discoveries and innovations from Big Ten universities.

Watch a preview of the UNL segment at the link below.
More details at: http://go.unl.edu/btn_impact_the_world