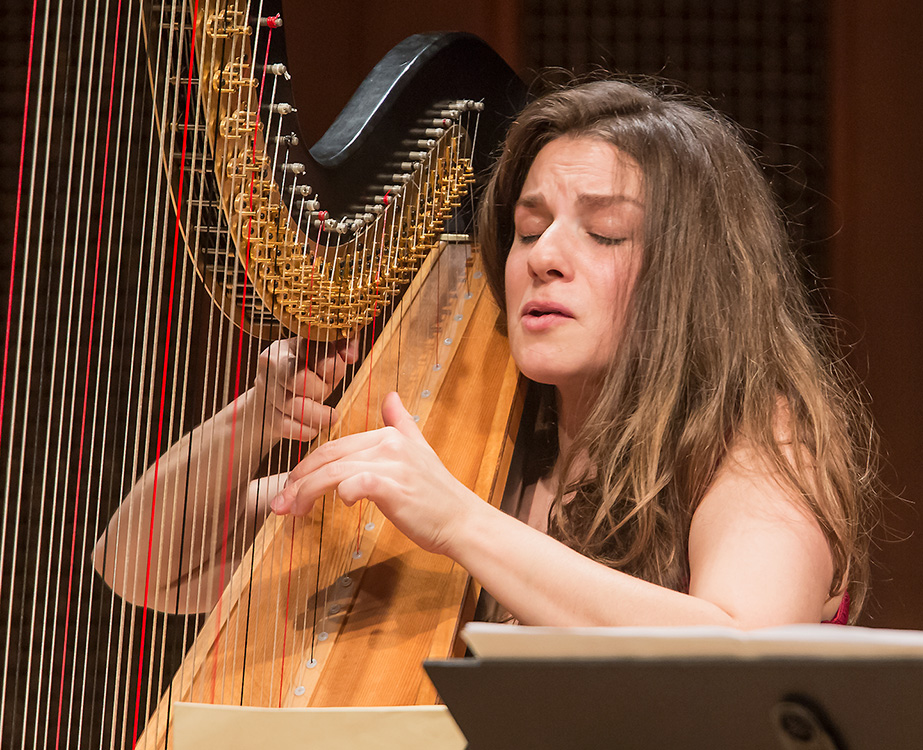 Bridget Kibbey pushes the very boundaries of what the harp can do. This concert will feature a wide range of music and includes two guest artists with Siwoo Kim, violin, and João Luiz Rezende Lopes, guitar. It will forever change how you think about the harp. This opening concert of the Arts for the Soul 2018-2019 season will be performed on Sunday, Oct 7., 3 p.m., at First Presbyterian Church, 840 S. 17th St.

With a passion for expanding the scope and platform of the harp, Bridget spearheads and tours cross-genre collaborations that reignite an ancient instrument. She travels across the country with a special appearance at the Colombian Embassy with Chalaca, a new trio exploring the cross-pollination of folk music in South America, alongside Colombian clarinetist Benito Meza, and percussionist Samuel Torres.

Bridget maintains harp studios at Bard Conservatory, The Juilliard School Pre-College Program, and The Curtis Young Artist Institute.

Ticket prices are: $18 for adults, $15 for seniors, $12 for OLLI members, $8 for students, children 12 & under are free. For further information contact First Presbyterian Church at (402) 477-6037, or go to the church website at: http://fpclincoln.org/ and click on Arts for the Soul.

Tickets may be purchased at the church Mon.-Thurs. from 8:00 a.m.-4:00 p.m. & Friday 8 to noon by check or cash, or online with a credit card or PayPal account. Also available at the door the evening of the concert if tickets remain.