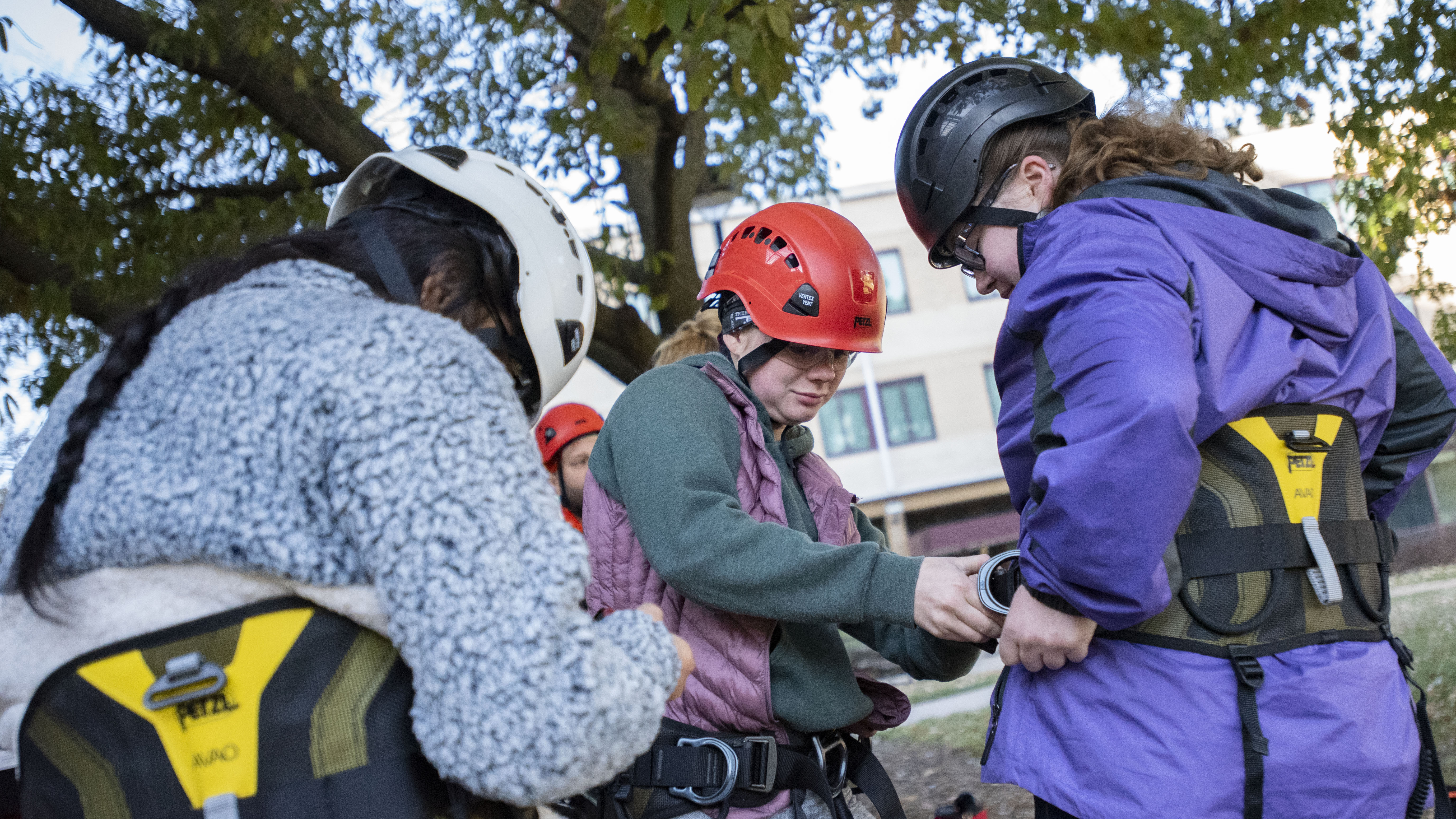 At their first meeting, the UNL Forestry Club's officers posed as their favorite trees, their climbing gear still on from their meeting spent climbing trees. It's likely safe to say with this group the term "meeting" will take on a far less formal meaning.

With ax throwing and tree pruning on the future list of monthly meetings, the new University of Nebraska-Lincoln club meets next at 6 p.m. Wednesday, Jan. 29, in Hardin Hall 163 to talk about becoming International Society of Arboriculture certified arborists, a boost to a forestry career of any kind.

The mission of the club is to promote a better understanding and appreciation of trees and their purpose to the world through the study of trees and cultivation of trees and shrubs.

The club, which is open to undergraduate and graduate students, will provide opportunities for students to learn about trees and forestry careers through hands-on activities, and they hope to one-day compete in the Midwestern Foresters Conclave, a test of traditional logging skills including the buck saw, springboard chop, underhand chop, and log toss (get a flavor for the competition here).

But before competition becomes reality, they first have to get a dedicated group of student members.

"This club is a great way to meet other students and professors within the forestry program," said Alaina Kapla, the club president, who is pursuing an urban forestry minor with the School of Natural Resources. "Since the club is brand new, this could be an easy opportunity to gain leadership experience by stepping up and joining the officer team."

The club plans to post meeting details to its Instagram page, but also will send emails through SNR directly to students. Students can sign up to be members through the university's NVolveU.

"If you like trees, you should consider joining the club," Kapla said.

Other officers of the club include Josh Auman, treasurer; Justin Ketchmark, secretary; and Jacob Ponec, social chair.

SNR affiliated-clubs
If you're looking for other opportunities to get involved, SNR has eight other conservation clubs students can be a part of. Learn more about those clubs here.