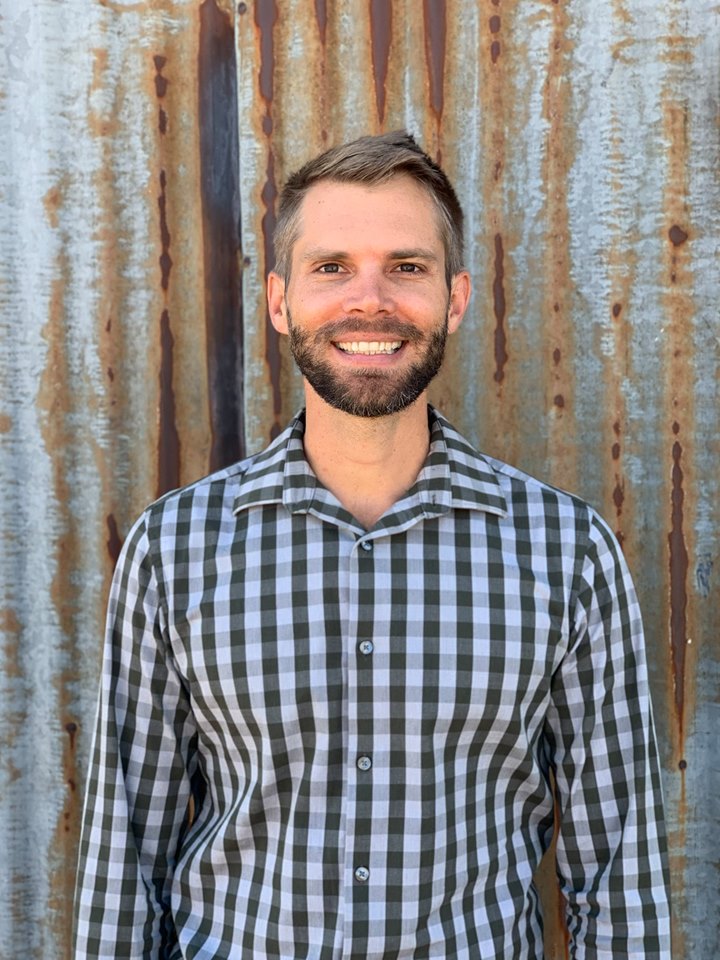 Meet Eric Schacht, executive director of the Wyoming StockGrowers Land Trust, a 2006 fisheries and wildlife graduate from SNR.

What degree(s) did you earn from UNL and in what year(s)?
B.S. Fisheries and Wildlife Management in 2006

How do you feel your SNR education prepared you for your career?
I took a variety of natural resources management courses for my degree program (for example: range, soils, wildlife, fisheries, GIS, and forest management), which gave me a holistic perspective when thinking about managing land and its resources.

Who were some of your favorite (or most memorable) professors and classes?
The more I think about it, I enjoyed all my classes at SNR. But to narrow it down for you, below are five of my favorite:
Rangeland Plants taught by Dr. James Stubbendieck; Wildlife Ecology and Management taught by Dr. Larkin Powell; Principles of Ecology taught by Dr. Dave Wedin; Ichthyology taught by Dr. Mark Pegg; and Forest Management taught by Dr. Tala Awada

Describe your non-academic activities during your time at the university. For example, were you involved in any SNR-related student groups? Did you study abroad?
I was involved in the Wildlife Club, and I worked in Dr. Tala Awada's lab. I did not study abroad, but I did have two natural resources related summer jobs while I was at SNR. The first was working as a ranch hand on one of Ted Turner's bison ranches in Western Montana, and the second was working as a fisheries technician for the Wyoming Game and Fish Department.

Describe your post-SNR career path. Did you attend graduate school (when/where)? If so, what did you study and how did you determine your research interests?
After graduation, I enrolled as a U.S. Peace Corps Volunteer and was stationed in Mali, West Africa, for two years. I worked on natural resource issues in a small rural village. Once I returned, I went to work for a Ted Turner bison ranch in the Sandhills of Nebraska. I then took a job as a technical service provider with the Lower Loup Natural Resources District and Natural Resources Conservation Service in Burwell, Nebraska. After a year in Burwell, I discovered a fellowship/internship in Namibia with the Grassland Foundation. During my time in Namibia, I met a Natural Resources professor from the University of Alaska Fairbanks (UAF). In 2012, I started a Natural Resources and Geography graduate degree program at UAF and graduated in 2015. My thesis research revolved around community-based natural resource management in Alaska. Specifically, I looked at the subsistence priority in Alaska and a recent state-sponsored hunting program that provided Ahtna Athabaskans harvest priorities over the general resident population.

When did your professional career begin to take shape?
My professional career began to take shape when I began working as a ranch hand in Western Nebraska. It gave me the work ethic I needed to succeed in any job. After my graduate degree, my career continued to develop. I moved to Cheyenne, Wyoming, and started working for the Wyoming Stock Growers Land Trust as its Stewardship Coordinator. Basically, I oversaw the conservation easement stewardship program on over 200,000 acres across the state. Subsequently, I was promoted to the Conservation Director and oversaw the acquisition of new conservation easement projects.

What position do you currently hold? What do you most enjoy about it and what do you find most challenging?
Currently, I am the Executive Director of the Wyoming Stock Growers Land Trust. I enjoy the impact that I can have the organization in its mission to conserve private working lands in the state. Managing people — both staff and a Board — is the most challenging part of the job.

Would you change anything about or take anything back from your time at SNR?
I enjoyed my time and would not change a thing.

What advice would you give to current SNR students who aren't sure or don't feel confident about their postgraduate future?
Patience. … I graduated in 2006 and have just started to see my career begin to take shape. Also, conservation of our natural resources is becoming increasingly important due to human populations and our consumptive uses.

Any additional advice for current students?
Get involved at SNR. Whether it's a club or just getting to know professors. The sooner you start to build your network, the more you can leverage it.