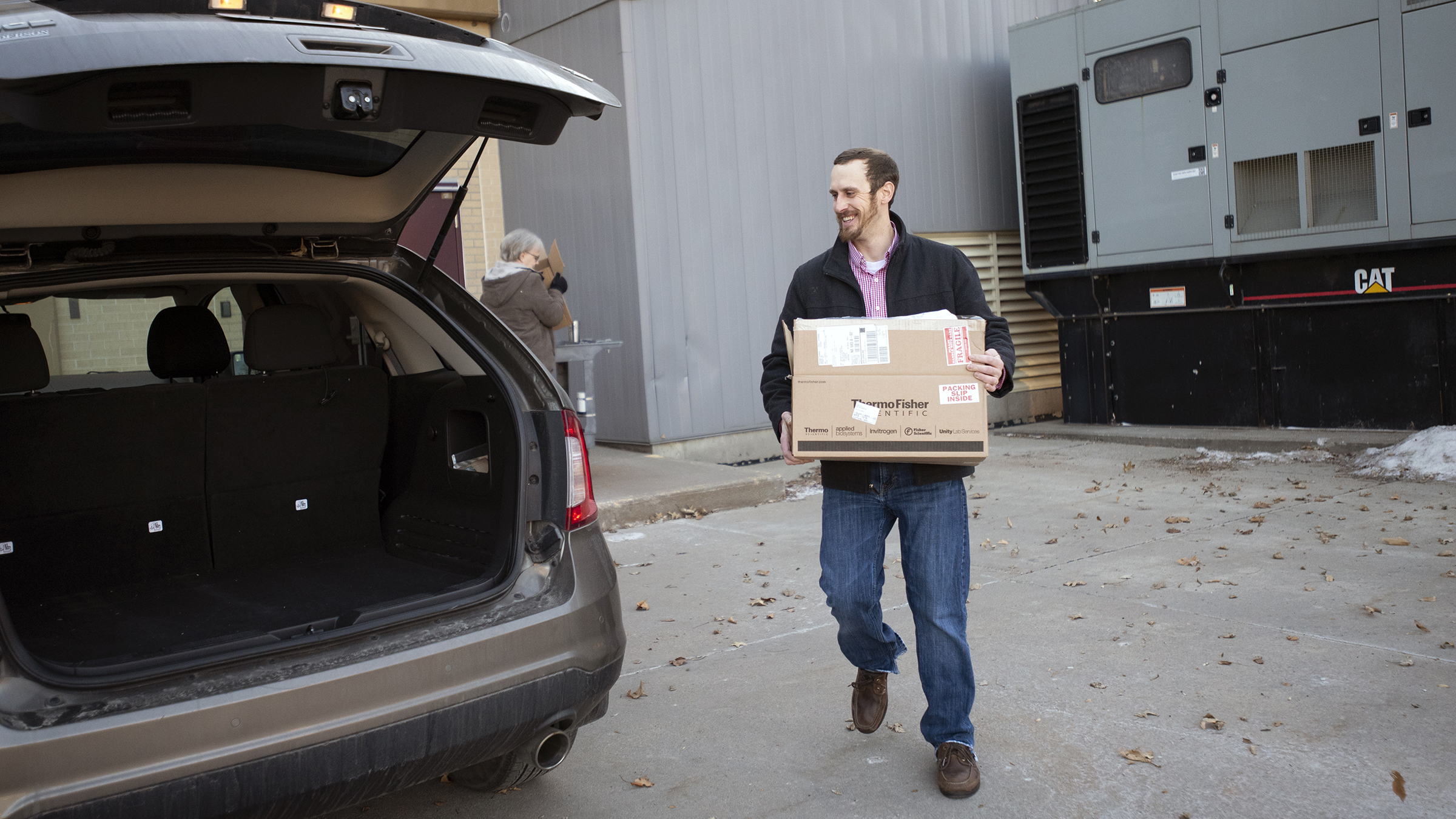 In a low-key drop off, the School of Natural Resources provided boxes of basic necessities to its elementary school neighbors to the west as part of its "Caring for Clinton: After the Holidays" drive.

This was SNR's first attempt at a toiletry drive for the school, where 95 percent of its 500 students qualify for free- or reduced-price lunch and where a higher percentage of families live in poverty than much of Lincoln, and it was able to provide Clinton Elementary School students and their families products including shampoo, hand and body soap, toothpaste and toothbrushes, toilet paper, deodorant and feminine hygiene products.

Cash donations also were made to the school for its Clinton Emergency Fund, which is used to purchase needed supplies that have run short from the school's family care office or are given as gift cards to families when emergencies arise and they need that extra boost to make ends meet.

"This time of year is hard as donations tend to stop after the holidays — but the need of families is still great," said Linda Kern, family care coordinator for the school. "Thank you so much for your thoughtful donations to be used for our Clinton families."

The donation drive was an add-on to the school's typical Caring for Clinton Campaign that focuses on winter clothing for the students at the school. The SNR Community Engagement event started in 2007 and has been hosted annually since.