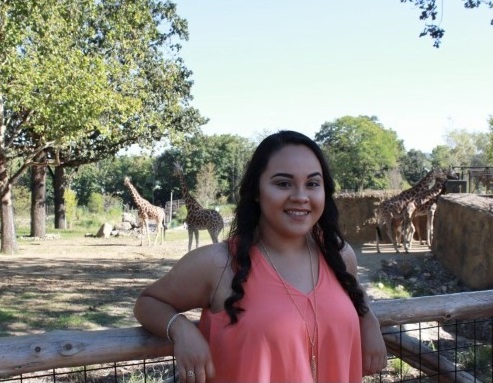 Hometown: Omaha

Major: Fisheries and Wildlife

Anticipated date of graduation: May 2021

Why did you decide to come to the University of Nebraska–Lincoln?

I decided to come to the University of Nebraska-Lincoln because of the programs they offer for my chosen field of study. I first came in as a Pre-Vet focused student but then realized that it was not for me. I was more passionate about the conservation of wildlife and the environment, so I changed my major to Fisheries and Wildlife.

What is your favorite thing about the School of Natural Resources?

My favorite thing about the School of Natural Resources is the amazing opportunities they have to offer for their students. They have amazing classes that allow students to gain hands-on experience. I also appreciate how much the School of Natural Resources staff and faculty care about their students. They really want to see their students succeed and accomplish many things during their time at UNL and after graduation.

What is your favorite class you have taken so far and why?

My favorite class I have taken so far is field herpetology with Dr. Dennis Ferraro. I was able to have the opportunity to take field herpetology at Cedar Point Biological Station for two weeks and gain hand on experience with native Nebraska herpetofauna. Through this course we learned how to set up pit falls, turtle traps, build drift fences, and practice seining. During our time we were able to catch lizards, toads, frogs, snakes, and salamanders. It was an awesome experience!

What is life like outside of school? In what ways have you gotten involved in the SNR or university communities?

Outside of school I work at the university libraries and I am also a part of the student organization, Students for the Education of Exotic and Companion Animals.

What are your plans post-graduation?

After graduation I plan to either go on to graduate school or go into my career. I hope to get a job at an accredited zoo or aquarium and do conservation research. I would also like to travel and do conservation research on endangered animal species around the globe.