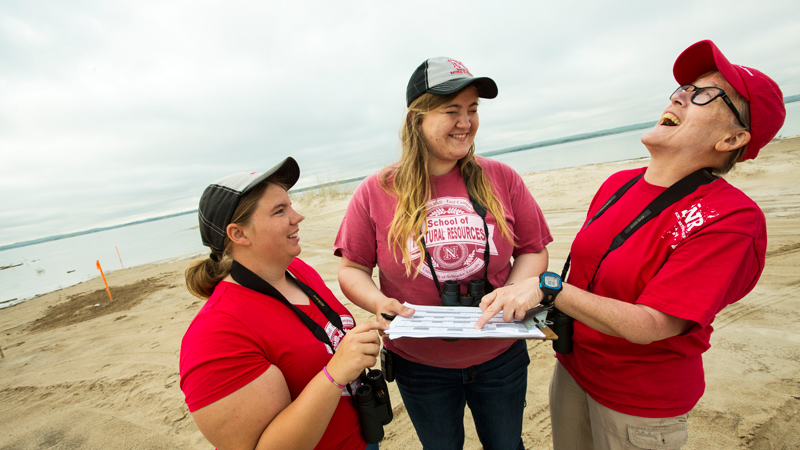 It's time to Glow All In for Glow Big Red — 24 Hours of Husker Giving! From noon to noon on Feb. 17 and 18, Huskers near and far are encouraged to give back to the University of Nebraska–Lincoln. At the School of Natural Resources, we are encouraging you to support one of SNR's charitable funds. Thanks to generous supporters Mike and Julie Jacobson, we'll receive an additional $500 if we can receive 20 donations during the 24 hours! Help us Glow All In!

The SNR fund being highlighted during the Glow Big Red event is the Mary Bomberger Brown Scholarship Fund. It was created to reward students with a desire to study wildlife who also may have financial constraints. The fund was designed for SNR students who are majoring in fisheries and wildlife, have sophomore standing and possess a GPA of 3.55 or higher. The more the endowment builds, the more impact it can have across SNR.

You can help in two ways:

Donate here.

Share the donation page and your support on social media with the hashtag #glowbigred.

And, if you make gifts totaling $60 or more, you'll receive a cozy Nebraska scarf in thanks for your support of Glow Big Red!

More details at: https://glowbigred.unl.edu/campaigns/school-of-natural-resources