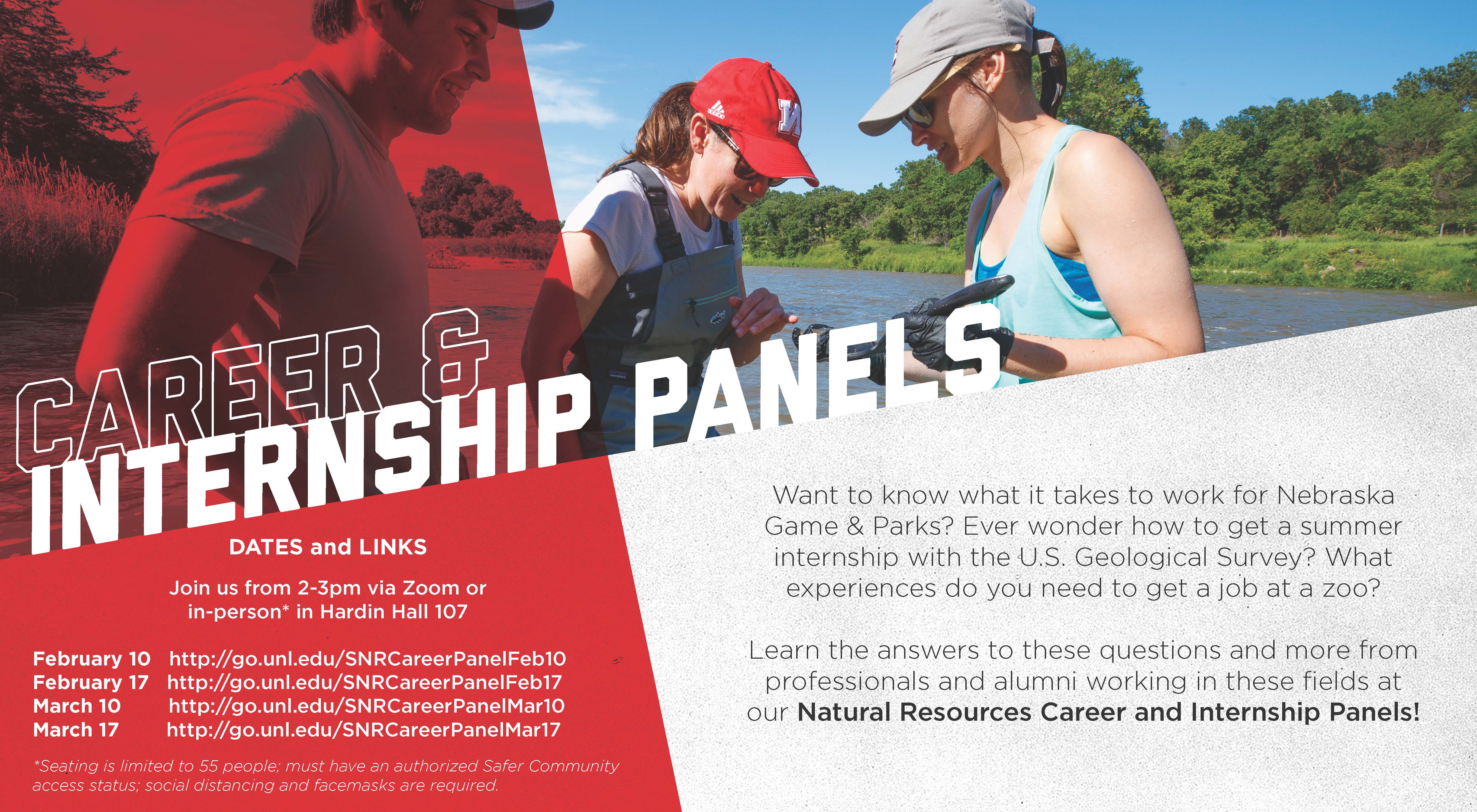 This year, instead of our typical career information day, the School of Natural Resources will be hosting a series of Natural Resource Career and Internship Panels. On Feb. 17, the panelists will include representatives from the Wyoming Game & Fish Dept, YMCA Camp Kitaki and Nebraska Game and Parks Commission.

The event will take place from 2-3 p.m. on Zoom and in-person in room 107 in Hardin Hall. In-person seating is limited to 55 people. Attendees must have authorized Safer Community access status. Social distancing and face masks are required.

To join online on Feb. 17 at 2 p.m., follow this link. Two more career and internship events will take place March 10 and March 17.