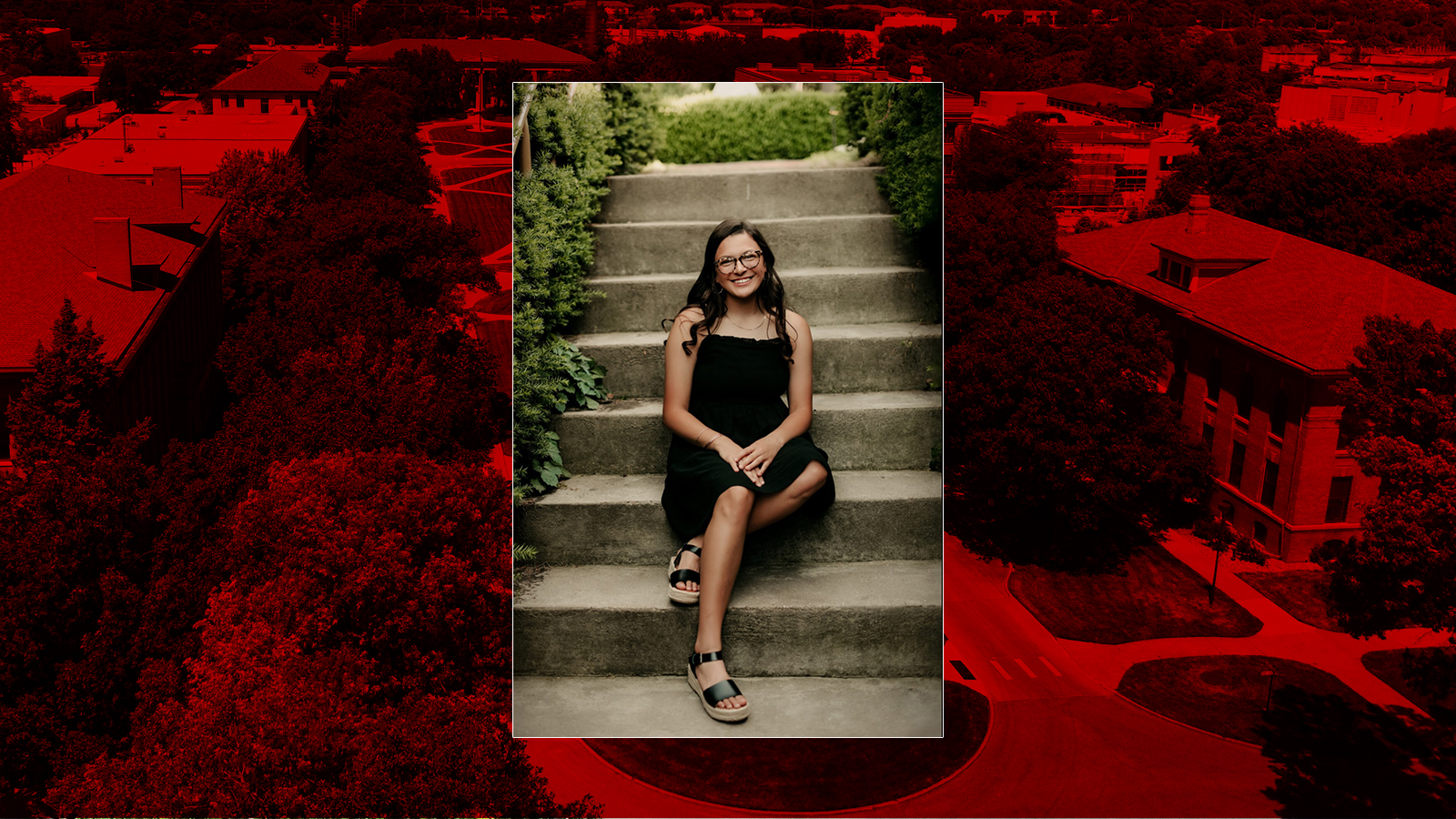 As she wraps up her first year as a Husker, freshman fisheries and wildlife and environmental studies double major Isabella Villanueva has found diversity in nature and in the hallways and organizations of the University of Nebraska-Lincoln's East Campus.

Villanueva received a warm welcomed to UNL's School of Natural Resources when she visited East Campus Discovery Days and Farmer's Market last summer. From the departments of entomology to fisheries and wildlife, everyone she met during the event introduced her to the opportunities she could take advantage of while at college and encouraged her to choose UNL's College of Agricultural Sciences and Natural Resources as she began her college career.

Villanueva did, and over the past year, she's taken those words of encouragement to heart, immersing herself in a variety of organizations on campus. She is involved in the Mexican American Student Association (MASA), the UNL Rock Climbing Club, the CASNR Emerging Leaders in Diversity Club, the Minorities in Agriculture, Natural Resources, and Related Sciences Club (MANRRS) and the Wildlife Club. In addition, she shares her experiences on campus with potential students as a CASNR Student Ambassador.

Her already impressive resume recently opened another door. Over spring break, Villanueva learned she had been selected to participate in the Doris Duke Conservation Scholars Program at the University of Washington, a highly competitive, nationwide program focused developing the passionate, diverse leaders in conversation.

She'll spend the summer in Washington state with other scholars from a wide array of backgrounds. She's excited for the program and to build on the experiences she has already at at UNL.

In MASA, Villanueva is able to connect to her Mexican and Puerto Rican heritage. The relationships she has formed in the club have allowed her to understand how some parts of her culture are ingrained in her and how other parts may need to be learned, such as the ability to speak fluent Spanish. She has also attended numerous cultural events, such as a Day of the Dead event.

"It sometimes can feel like a disconnect when I don't speak Spanish because that's a big part of it, but that hasn't really stopped me or stopped the group from accepting me," said Villanueva. "I am Mexican, but it's a deeper thing."

As a member of the CASNR Emerging Leaders in Diversity and the MANRRS organization, Villanueva can further focus on everybody's identity and how each unique one contributes something special. This is especially apparent in CASNR Emerging Leaders in Diversity, in which students who are passionate about diversity, equity, inclusion, and leadership, and want to grow, challenge, and empower themselves can come together to do just that. To further her leadership in diversity, Villanueva's involvement in MANRRS brings together minorities in agriculture, natural resources, and related sciences to improve quality of life with new ideas and perspectives to enhance the world around them.

These involvements and her passion for protecting the earth inspired Villanueva to participate in the CASNR Change Maker Scholarship Program, with the idea to create a sustainable fundraiser selling native plants.

This summer, through the Doris Duke Conservation Scholars Program, Villanueva will engage with conservation issues, the physical and cultural landscapes that conservation solutions emerge from and investigate the societal frameworks and forces that drive conservation in the Pacific Northwest. The second part of the program is the summer of 2023, in which scholars participate in an applied internship experience. They will work with conservation professionals to design and implement a collaborative internship project in an area of their choice.

Villanueva credited CASNR with supporting her as she looked for – and found – her niche on campus. "It feels like the community here is really there to help you. I was just excited to come to college and now I'm doing all this exciting stuff," she said. "It's been life-changing."

Looking towards the future, Villanueva wants to travel around the world working on different conservation programs to find her niche in wildlife. As she wraps up her freshman year, she advises incoming freshman to go to every single thing they can.

"Even though it can be scary, it shows you're a go-getter and you're going to be a good student. Just go to things and talk to people because that's how you're going to make connections," Villanueva said.
More details at: https://ianrnews.unl.edu/article-tags/student-experience