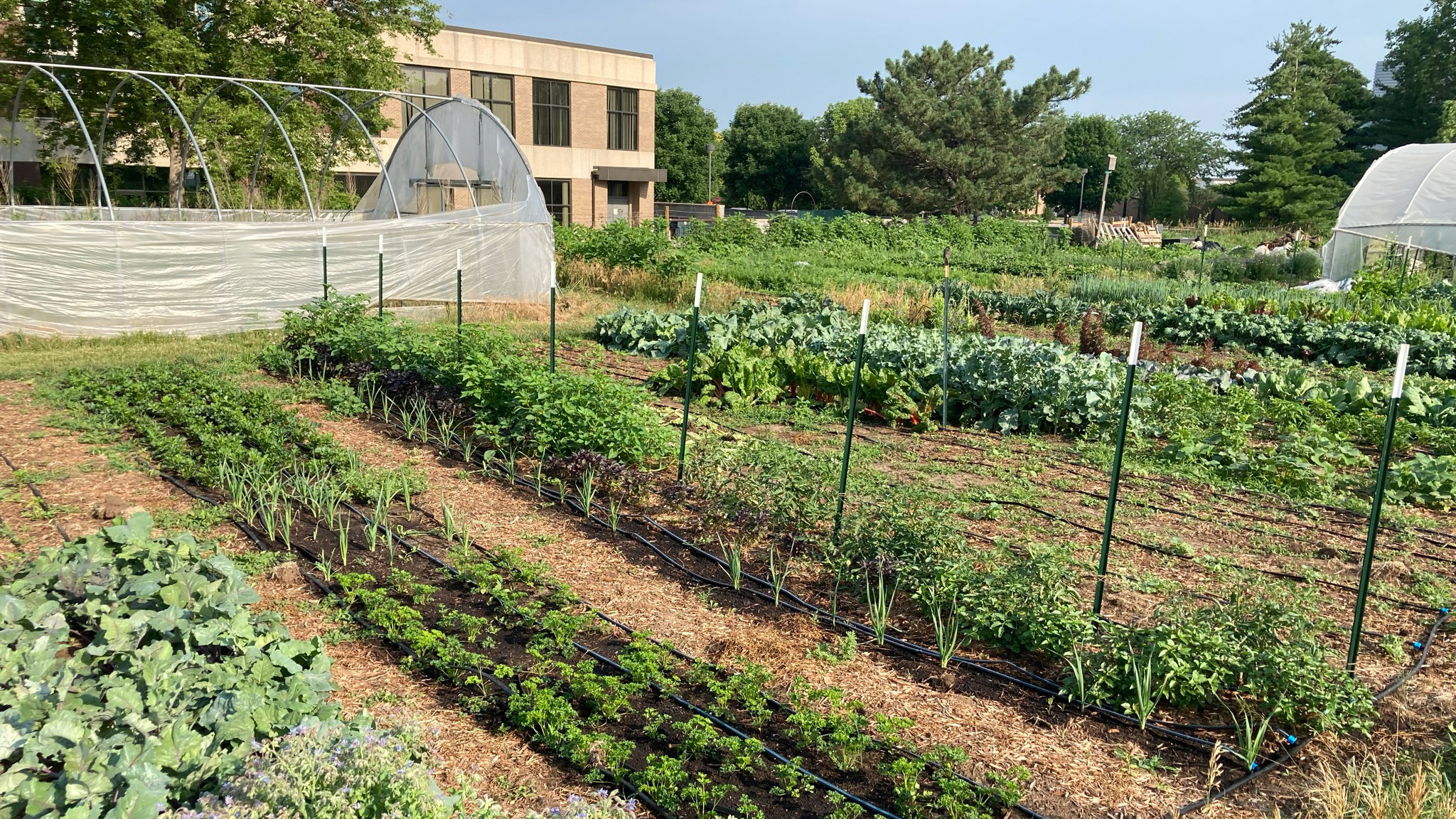 Nebraska's Sam Wortman, associate professor in agronomy and horticulture, is searching for gardeners and urban farmers to participate in a science project to collect plant and soil data in their own gardens. The purpose is to learn more about the benefits of soil health management practices firsthand and provide the University of Nebraska–Lincoln with data to evaluate changes in urban soil health over time.

The Nebraska Urban Soil Health Initiative, funded through a Conservation Collaboration Agreement with the USDA Natural Resources Conservation Service in Nebraska, is a citizen science project for gardeners and urban farmers throughout the state.

The soil health and regenerative agriculture movement is gaining momentum on corn, soybean, and wheat acres across the state, but soil health management practices like cover crops and no-till are less common in urban gardens.

There are more than 30 million households in the United States engaged in vegetable production, and the goal of the Nebraska Urban Soil Health Initiative is to increase awareness among these backyard farmers about soil health and the related resources and programs available through the USDA-NRCS. To achieve this goal, the university is recruiting at least 200 gardeners and urban farmers in Nebraska to implement new soil health management practices, including cover crops, no-till and soil amendment with compost and biochar.

Participating gardeners and urban farmers will receive a free annual soil health test and supplies to implement a new soil health management practice — up to a $200 value. They will also receive priority access to online educational materials, study results and publications, and outreach events hosted by the USDA-NRCS.

Participants will need to have access to at least 100 square feet of private garden space for two consecutive years and participate in 2023 and 2024. Participants will need to garden the 100-square-foot garden space and implement an assigned soil health management practice that includes cover crops, no-till, compost and/or biochar; collect soil samples and mail them to the university; and collect data and observations about how garden plants, soil and insects are responding to soil health management practices and submitting the data through the project webpage.

Anyone interested and eligible should complete this application form.

Questions? Contact Sam Wortman, associate professor and environmental horticulturist in the Department of Agronomy and Horticulture.
More details at: https://go.unl.edu/ve86