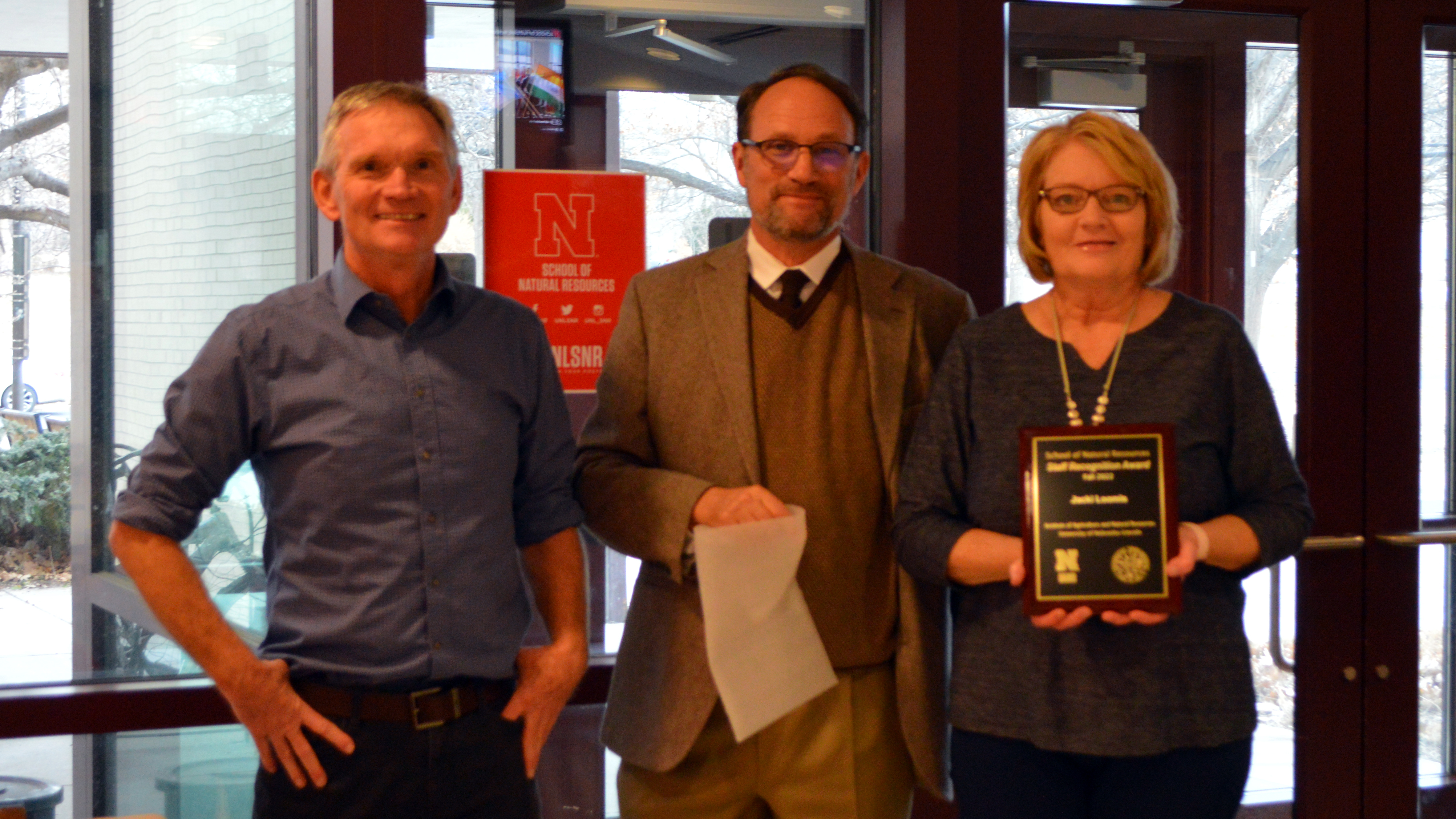 Jacki Loomis, SNR Sales/Events Manager, received the Fall 2022 SNR Staff Award.

Comments from some of the people that championed Jacki's work included:

"Jacki is one of the most genuinely helpful, and completely reliable staff that I have worked with in my time at UNL. She has never neglected a task needing completion, and has often reminded me of details that I overlooked - making us both successful!"

"Jacki has always provided exceptional service to SNR through event planning and execution, to managing the Nebraska Maps and More Store. She knows all the details and logistics of holding an event, including online registration."

"One walk through the Map Store will show Jacki's creativity in displaying products. Through the years of working with her, I've seen her come up with many clever ways to draw people into the store and highlight products."

"Jacki manages to make everyone feel welcome and engaged, from custodians, to administration, to faculty and staff, to international students, and to anxious students who need a helpful smile."

More details at: https://nebraskamaps.unl.edu/welcome