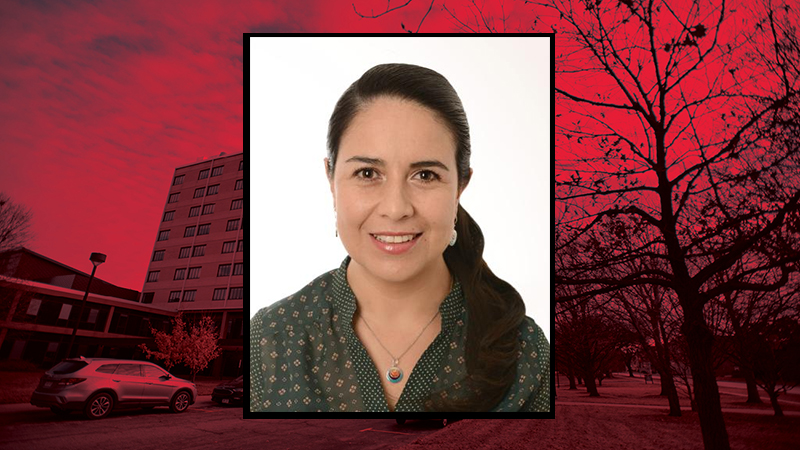 Caro Córdova received the 2023 Long-Term Agroecosystem Research (LTAR) Early Career Award.

The LTAR network comprises 18 established, long-term research sites focusing on Ag productivity, environmental quality, and people's well-being. The network includes ARS and scientists from partner institutions in the USA and Canada (AgriFood). Córdova's participation as an LTAR member started in 2019 and has been an experience that she said has been fun and fulfilling.

"I am honored to be part of this prestigious network and contribute locally and at the network level," Córdova said. "I am so lucky to work with great colleagues and stay connected with the LTAR network while setting perennial roots in Nebraska. The LTAR Early Career Scientist Award recognizes network-level research accomplishments. Winning this award is a tremendous honor and an excellent opportunity for my professional development and advancement in my career."

Córdova's contributions to the network:

1. Led the elaboration of the first LTAR Soil organic carbon stocks and change protocol (in press), with the contribution of great soil scientists (Phil Robertson (Michigan State Univ.), Michel Cavigielli (Maryland ARS), David Huggins (Washington ARS), Curt Dell (Pennsylvania ARS), Mark Liebig (North Dakota ARS)).
2. Co-PI of the research project led by Christine Sprunger, funded by the Environmental Defense Fund. A project aimed to study the trajectory and stability of soil organic carbon stocks across different LTAR sites (W.K. Kellogg Biological Station – Michigan State Univ., Archbold – Univ. of Florida, Northern Plains LTAR-ARS – North Dakota, Rogers Memorial Farm-Univ. of Nebraska-Lincoln).
3. Presented research findings at the 2021, 2022 LTAR ASM.
4. Co-organized and moderated the breakout session LTAR-NEON integrating efforts on soil carbon stability during the 2021 LTAR ASM.
5. Co-organized the 2020 LTAR ASM, which was the first virtual meeting with around 300 participants, spanning two days and including 17 talks from US and Canadian Scientists presenting.
6. Participated as co-host and member of the planning committee of the 2020 LTAR ASM.
7. Has been an active member of the LTAR Soil Working Group since 2020.




More details at: https://snr.unl.edu/aboutus/who/people/faculty-member.aspx?pid=2740