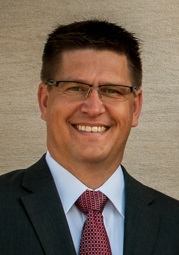 Nathan Watermeier, Nebraska state GIS coordinator, will present "Implications of the Nebraska Spatial Data Infrastructure (NESDI) to the Public, Local, State, and Federal Government" at 3:30 p.m., Nov. 19 in the Hardin Hall auditorium (room 107). The seminar is free and open to the public.

The availability and demand for geospatial data and maps are becoming an increasing commodity among the public and government business. A geospatial data framework called the Nebraska Spatial Data Infrastructure provides a roadmap for enhancing key data layers that are core to their intended use, but also how they relate to other data sets in the state. There are creators of geospatial data at several levels of government and due to implications of policy, funding and general knowledge gaps, this can limit the ability for an up-to-date and accurate framework to exist.

Attendees will be informed about current efforts that help guide policy, data accuracy needs and promote data sharing through partnerships to ensure access to quality geospatial datasets for governmental business needs and the public. Specific updates will be provided through priority data sets involving imagery, elevation, land records, street centerlines, addressing and geodetic/survey control.

Watermeier provides administrative support for the Nebraska Information Technology Commission GIS Council and provides leadership for planning, program management, and developing standards for operational and technical policies. He manages the Office of the CIO GIS Shared Services unit providing guidance to the state's enterprise-wide GIS operations. He has been involved with geospatial technologies for more than 22 years in academia, state government and private industry. The majority of his career was spent at The Ohio State University as program director for the Ohio Geospatial Program for agriculture and natural resources.
More details at: http://go.unl.edu/ygop