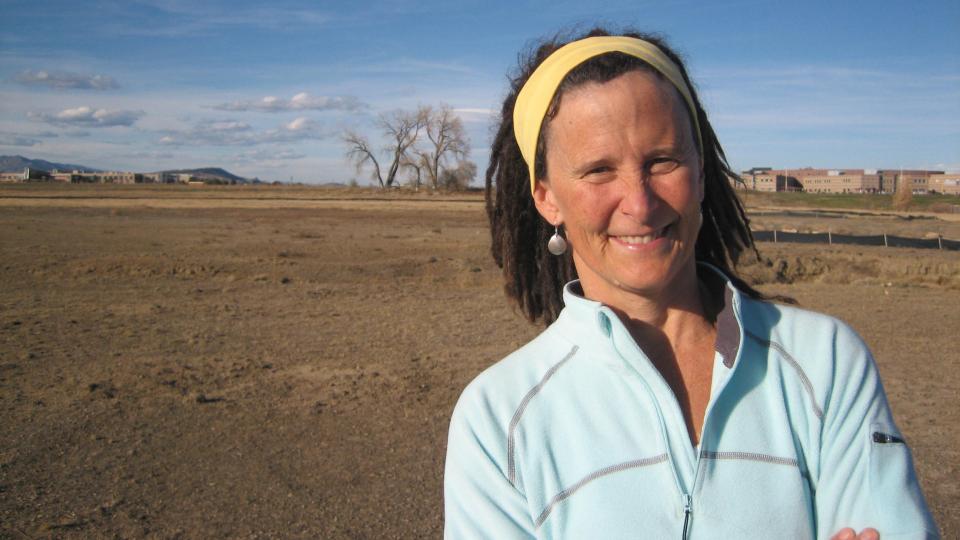 Elizabeth Fenn, winner of this year's Stubbendieck Great Plains Distinguished Book Prize, will speak at the Center for Great Plains Studies at the University of Nebraska-Lincoln at 3:30 p.m. Oct. 28.

Fenn, professor and chair of the Department of History at the University of Colorado Boulder, won both the Stubbendieck and the Pulitzer Prize in History for her book "Encounters at the Heart of the World: A History of the Mandan People."

The Mandan lived on the upper Missouri River and are often known for assisting Lewis and Clark when they chose to build their fort near the Mandan villages during a difficult winter. Fenn has used new discoveries in archaeology, anthropology, climatology and nutritional science to paint a more complete picture of the life of the Mandan. The society had a famous reputation for hospitality, but also had agricultural and commercial prowess. The civilization all but disappeared when disease and the intrusion of new traders changed their world, though a sense of tradition and culture endured.

Fenn will visit the center with her husband, Peter H. Wood, professor emeritus from Duke University. Wood will give a lunch-and-learn talk at the center at noon Oct. 26 on the sixth floor titled "Missing the Boat: Ancient Dugout Canoes in the Mississippi and Missouri River Valleys." The interdisciplinary presentation will weave together archaeology, anthropology, material culture, Native studies and environmental history with more traditional colonial American history, which is Wood's primary field.

Fenn's lecture is part of the Great Plains, Great Ideas Paul A. Olson Seminar series and is free and open to the public. Fenn's award-winning book will be available for purchase at the lecture, after which she will sign copies. The center is located at 1155 Q St. in downtown Lincoln. Visit the center's website at http://www.unl.edu/plains for more information.