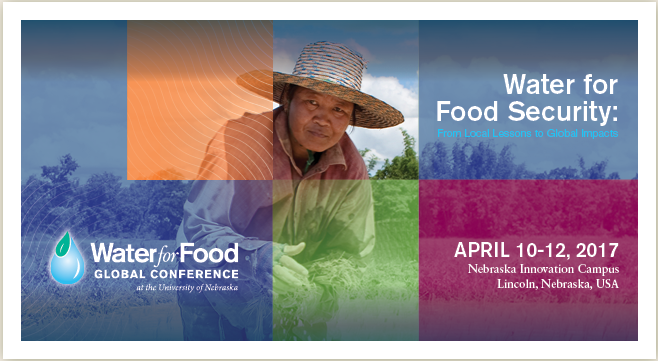 Calling all photographers!

What does "water for food" look like from your perspective -- your local garden, ranch, neighborhood, farm or city? We invite you to send us images that reflect the notion of "water for food" in your community as part of the 2017 Water for Food Global Conference Photography Contest.

Top finishers are eligible for cash prizes and complimentary conference registration! See the winners from last year's contest on the Robert B. Daugherty Water for Food Global Institute Facebook page.

Submissions are due April 3.