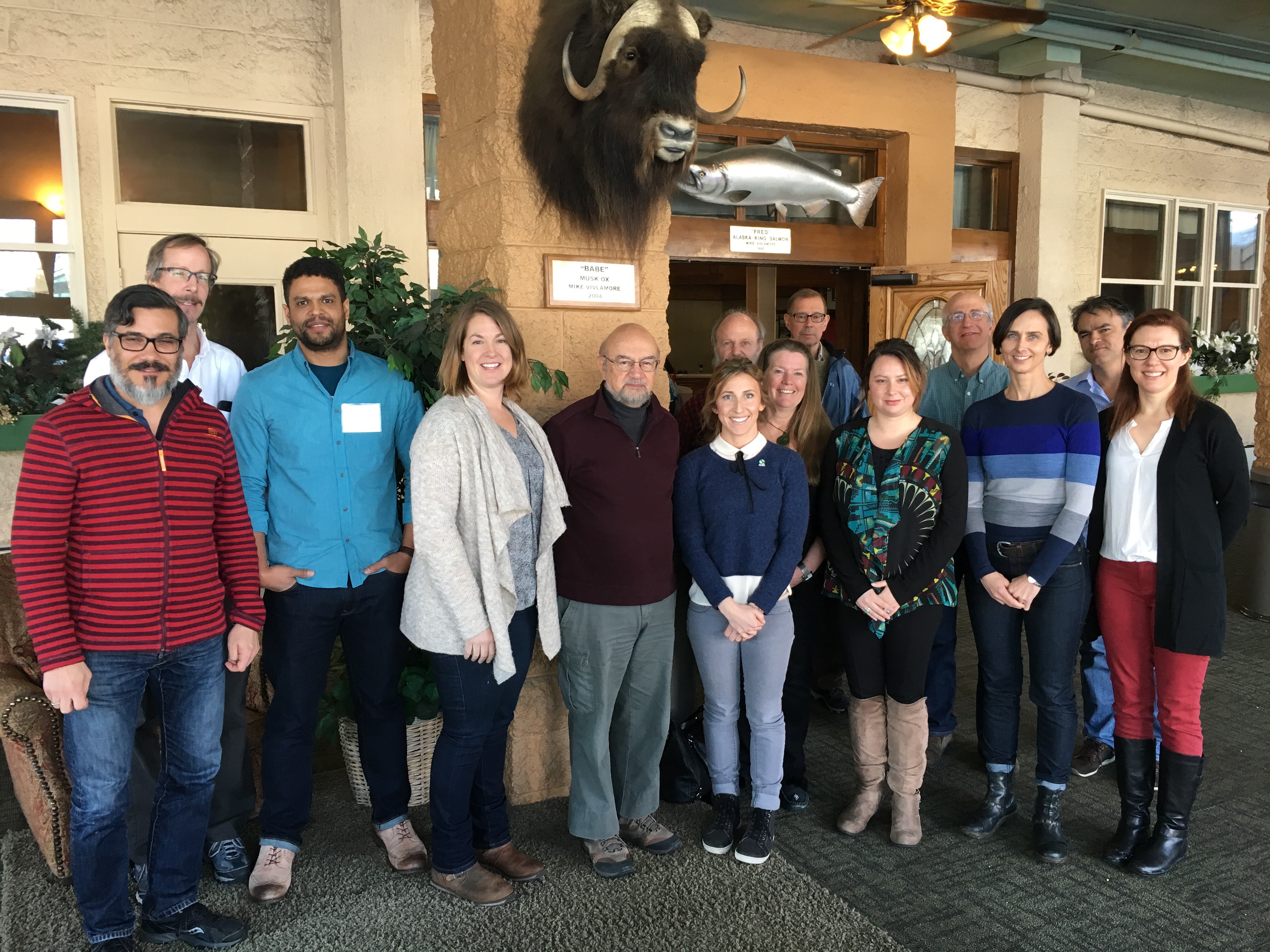 Researchers from the School of Natural Resources recently returned from a workshop with indigenous peoples in Alaska as part of a two-year project focusing on managing rapid environmental change.

The project, dubbed Navigating the New Arctic, aims to bring together scientists, experts and stakeholders from a variety of disciplines to examine climate change and its effects on society.
Their goal? To prompt novel scientific discovery and innovation to help tackle the problem and improve resilience.

Craig Allen, head of the Nebraska Cooperative Fish and Wildlife Research Unit, is leading the project, with the help of Martha Shulski, director of the Nebraska State Climate Office, and Hannah Birge, SNR doctoral graduate, who now is water and agriculture program manager for the Nature Conservancy.

During the workshop, they, along with nine researchers from eight higher-education and government institutions and 12 stakeholders from indigenous communities, brainstormed around six key themes:


Assessing resilience of ecosystems and communities;

Incorporating indigenous traditional knowledge into the project;

Tracking of carbon and nutrients in soils and water;

Identifying spatial patterns of plants and animals;

Arctic warming and implications for mid-latitude weather; and

Developing new tools and approaches to study this complex topic.


Through listening sessions, researchers learned what climate change looks like at the local level in native communities in Alaska.

"Climate change is real," one elder shared. "We're living it." Others pointed to thawing permafrost, drying lakes, thinner moose, and disappearing bear, noting food security has become a major concern. "The changes we see are accelerating," they said.

Though the impacts were localized to individual communities, the broader themes spoke to rapidly changing landscapes, climate and ecology, with economic, social, psychological and health effects.

In July, the researchers will conduct a similar workshop in Nebraska, meeting with local native populations and invested stakeholders. A third workshop will be hosted in the fall. Outcomes, tools and future research projects will be based on those conversations.

The project, funded by the National Science Foundation, builds on two years of groundwork laid through UArctic, a cooperative network of universities, colleges, research institutes and other organizations concerned with education and research in and about the North. Shulski has served as one of two University of Nebraska-Lincoln representatives, attending the conferences and building a network to examine the ties between climate change in the Arctic and the mid-latitudes, where Nebraska falls.

"We know warming in the North plays a role in heavier, more frequent rain events; heat waves and persistent drought," Shulski said, "and jet streams can be impacted, which influence weather patterns here in Nebraska, especially having an effect on our crops."

This research and future efforts will more clearly articulate how changes in the Arctic can be managed to support equitable and beneficial outcomes for people and nature, both in the North and at the mid-latitudes.

Related
For more background on this project, read:


Adapted from Nebraska State Climate Office; Writer: Shawna Richter-Ryerson