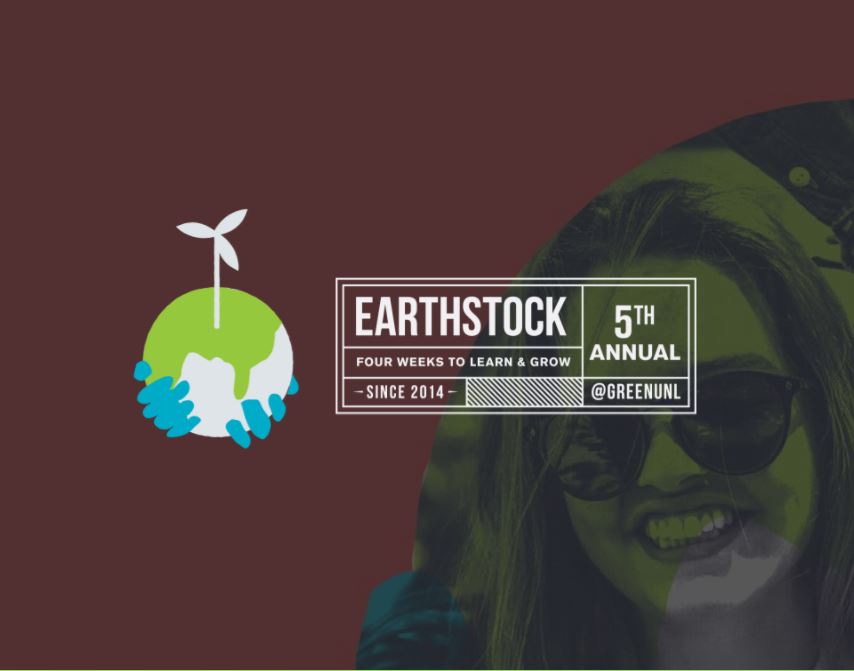 A student-led sustainability celebration at the University of Nebraska–Lincoln is marking its fifth anniversary by expanding its reach into the community.

Organized by the Association of Students of the University of Nebraska's environmental sustainability committee, the annual event offers a month-long series of events leading up to Earth Day — this year on April 22. Each event is designed to raise awareness about the current state of the environment and educate participants on what they can be done to improve sustainability.

Along with its regular slate of art exhibitions, lectures and film screenings, the 2018 edition is offering students, faculty and staff the opportunity to volunteer for a day of service on April 15.

"We decided to add something new this year that would allow us to spend time outdoors while also serving the university and in the community," said Shelby Janke, a senior global studies major and director of Earthstock for ASUN. "We don't expect it will be as big as the Big Event, but our day of service will be focused on making a direct impact on the environment by picking up trash and cleaning up the neighborhood."

Thus far, more than 30 students have volunteered for the day of service. That total includes two recognized student organizations — College Republicans and Young Democrats — which are partnering with ASUN for the event.

"We're not going to let them work the left and right sides of the neighborhood," Janke said, jokingly. "We're going to bridge that divide and work together with our hands."

Earthstock events officially kicked off March 30 with a block party on plaza north of the Nebraska Union. Activities continue with a First Friday Art Exhibition, 4:30 to 6:30 p.m. April 6 at Nebraska Innovation Campus.

The exhibition includes artworks by students and local artists that explore the environmental sustainability and social justice issues. The exhibition, located on the second-floor link at the Innovations Commons Conference Center, will be on display through April.

All Earthstock events are free and open to the public. The event theme is "Four Weeks to Learn and Grow." The schedule also includes:

April 12 — Screening of the documentary "The Age of Consequences," and a panel discussion, 7 to 9 p.m., Mary Riepma Ross Media Arts Center. Panel includes Trenton Franz, assistant professor of natural resources; Ursula Kreitmair, assistant professor of political sciences; and Adam Liska, associate professor of biological systems engineering

April 15 — Earthstock Day of Service, 10 a.m. to noon, East Campus. Register online.

April 20 — Earthstock Music Festival featuring CJ Clydesdale Band, Twinsmith and Mesonjixx, 8 p.m. to midnight, The Railyard, 350 Canopy St., Lincoln.

April 22 — Earth Day: Enivrorun Speaker, 7:30 to 8:30 p.m., Turbine Flats, 2124 Y St., Lincoln.

Learn more about Earthstock events at the University of Nebraska–Lincoln.
More details at: https://go.unl.edu/y90m