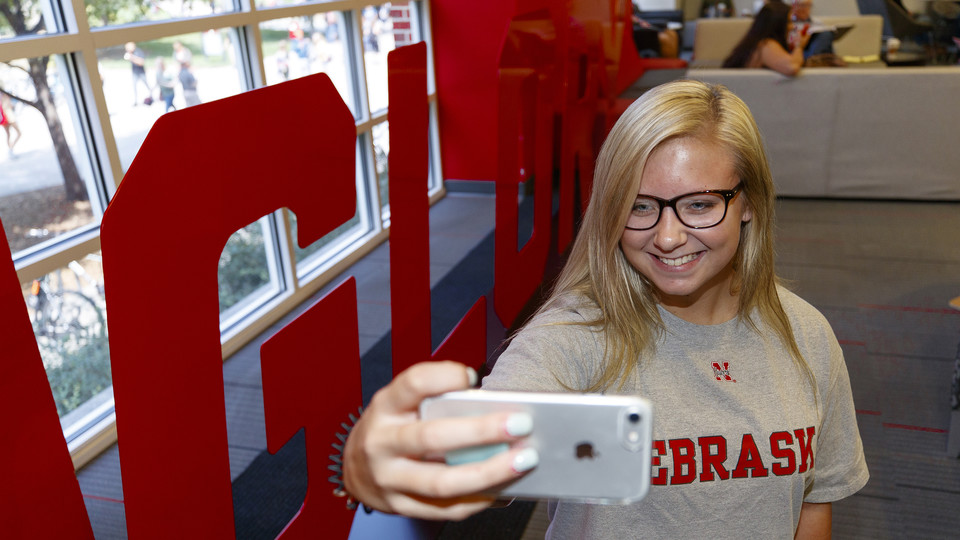 The appearance of "Grit" and "Glory" signage is amplifying the buzz generated by the start of the University of Nebraska–Lincoln's fall semester.

The signage — which includes two 4-foot-tall, metal installations in the Nebraska Union and related sidewalk art — first appeared Aug. 17. A university website also features a "Grit and Glory" teaser video with details about events on Aug. 30 and 31.

The events are at 11:30 a.m. on Aug. 30 and 31. Each day, a presentation for faculty and staff will be offered at 11:30 a.m. with a rally for the entire campus community to follow at noon. The Aug. 30 event is at the Nebraska Union, while Aug. 31 is at the Nebraska East Union Great Plains Room. Both rallies include free hot dogs, Dairy Store ice cream, music and giveaways.