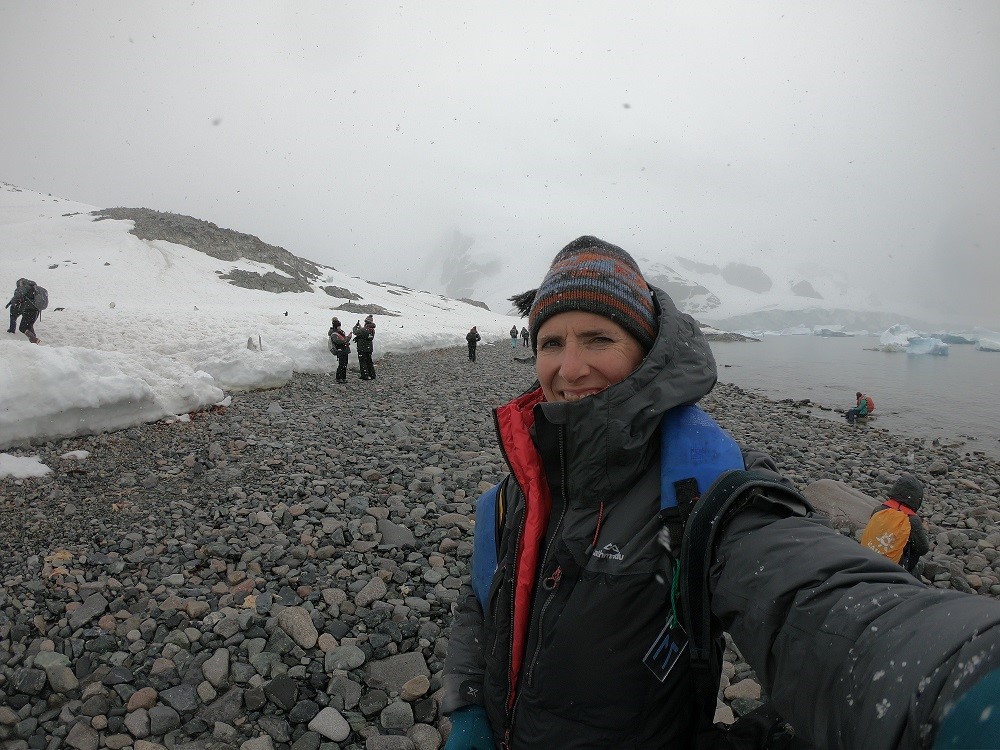 Dr. Cindy Shellito, University of Northern Colorado professor of meteorology, will deliver two seminars on climate change and women in STEM on March 14 and 15 in Hardin Hall.

Food and snacks will be provided at each event.

March 14
"Adventures in Deciphering Weather and Climate Change in the Ecuadorian Andes" will be at 3:30 p.m. March 14 in Hardin Hall 901.

The abstract:
The paramo is a broad grassland above 3000 meters in elevation that stores rainwater for more than 300 thousand people in the city of Cuenca, Ecuador. Despite the importance of this region to the water supply, weather records only date back to 2013, so it is difficult to know whether perceived changes in rainfall are a threat to this region. Most weather and climate models inadequately capture patterns of atmospheric circulation in this region. In this talk, I share my experiences in Ecuador working with colleagues at the University of Cuenca to interpret weather observations from a new network of stations positioned along an altitudinal gradient from the city of Cuenca (2500 m) to the UNESCO Biosphere Reserve of El Cajas National Park (4400 m). As a first step, we measured lapse rates in this region to improve mapping of temperatures by models. Additional work has examined evaporation rates in the páramo and made attempts to use the Weather Research and Forecasting Model (WRF) to understand observed rainfall patterns. To expand meteorological expertise among scientists in the region, a part of my work also involved developing of a graduate course and a field camp in meteorology for young investigators and sharing teaching strategies with colleagues through seminars and workshops. Together, we developed an educational model that could be employed in other regions of the world to build expertise in understanding impacts of changing environments.

March 15
"Penguins in the Mist: Tales of Transformations on an Antarctic Journey for Women in STEMM" will be at 9 a.m. March 15 in Hardin Hall 901.

The abstract
Globally, women have the potential to bring something new to the table when it comes to making decisions about sustainability and environmental change. But what does it take to bring more women into the roles of decision makers? Homeward Bound (HB) is a major international initiative aimed at empowering women to step into leadership roles where they can make a difference. Specifically, the program supports women in STEMM in the areas of leadership development, strategic planning, and visibility, all in the context of the science of global climate change. Antarctica, one of the most fragile places on the planet, serves as the backdrop for this work in learning, connecting, and dreaming up ideas for a better world. In this talk you'll get a peek at the HB professional development program and hear the story of the third HB journey to the Antarctic Peninsula in January 2019. You'll see photos of penguins, whales, and icebergs, and hear stories about the women of HB and what they hope to do together. You'll also learn how you can be a part of this as a scientist and/or as someone concerned about the future of the planet.

About the speaker
Cindy Shellito is passionate about engaging students in learning about climate change and inspiring them to seek ways to take action. Her doctorate focused on using numerical models to simulate warm climates in Earth's deep past. Her work now focuses more on understanding the impacts of modern global warming and supporting women in science. In 2015, she was awarded a Fulbright grant that supported a six-month collaboration with colleagues in Ecuador where she taught meteorology and studied weather patterns in the Andes. She loves being outdoors, learning new languages, and finding ways to share her experiences through her writing.

Her visit is co-sponsored by the School of Natural Resources, the Graduate Student Association, and the Natural Resources Diversity and Inclusion committee.

More details at: http://snr.unl.edu/aboutus/when/seminars.aspx#seminar8