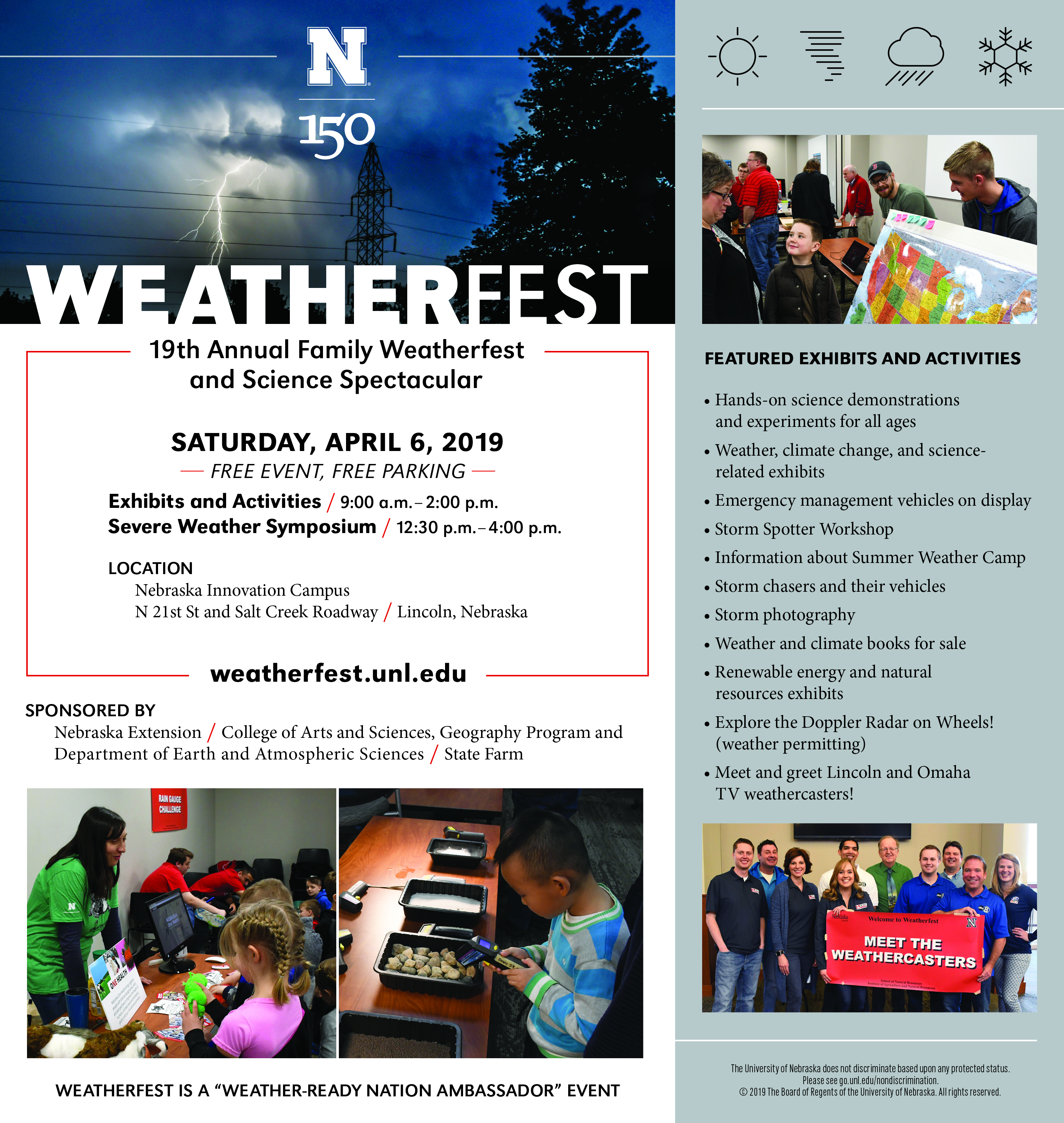 The 19th Annual Family Weatherfest and Science Spectacular, including several SNR participants, will be 9 a.m. to 4 p.m. Saturday, April 6, at Nebraska Innovation Campus, 2021 Transformation Drive, Lincoln, Nebraska, 68508.

Exhibits and activities will be fro 9 a.m. to 2 p.m. and include the National Drought Mitigation Center; the High Plains Regional Climate Center; Nebraska Master Naturalists;
Nebraska One Health; Nebraska State Climate Office; and UNL Herpetology lab, all of the School of Natural Resources, as well as our academic programs. For a complete list of exhibitors, click here.

The Severe Weather Symposium will be from 12:30 to 4 p.m.

For more information, visit weatherfest.unl.edu.
More details at: http://events.unl.edu/2019/04/06/139280/