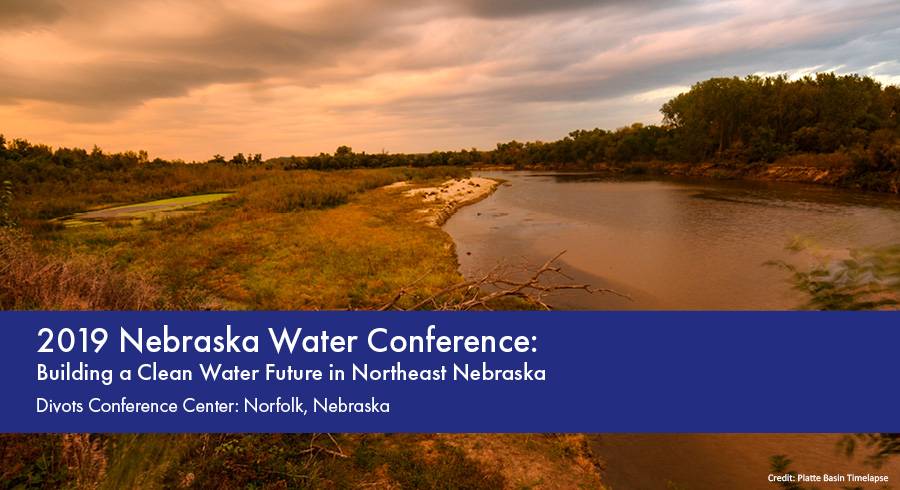 The 2019 Nebraska Water Conference: Building a Clean Water Future in Northeast Nebraska is set for Oct. 9 and 10, 2019, at the Divots Conference Center in Norfolk, Nebraska.

Join leaders in water and agriculture to discuss building a clean water future in Northeast Nebraska. Key topics include: water quality and public health; innovative solutions to current problems; and community engagement.

Register for the event.

More information is available at go.unl.edu/2019water.
More details at: https://watercenter.unl.edu/