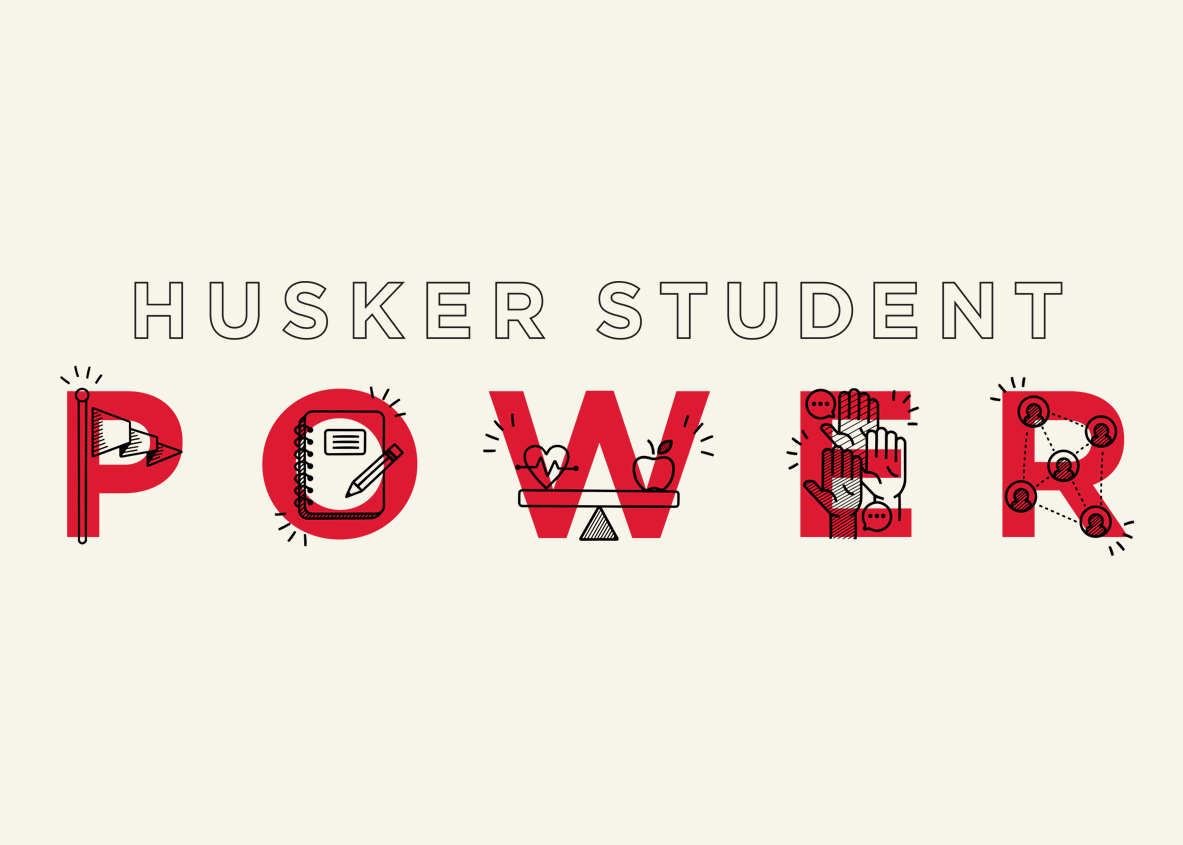 During the 2018-19 academic year, faculty and staff took part in a series of retreats, focus groups, and student interviews to understand first-year students' experiences better and identify common challenges they face. The top three identified were:

building a sense of belonging through interpersonal relationships and on-campus involvement

navigating the academic transition from high school to college

understanding how to identify and utilize campus resources

To address these challenges, a conceptual framework called Husker Student POWER was developed to identify five elements critical to students' success. These five elements promote new students' institutional belonging and academic self-efficacy by intentionally connecting them to curricular and co-curricular experiences that emphasize the following elements:


Purpose: We strive to help students find, deepen, and achieve their purpose for pursuing higher education.

Ownership: We honor the diversity of students' purposes and goals for pursuing a UNL degree and support ownership of their stories and educational journeys in community with peers.

Well-being: We recognize the importance of providing a community that supports students in all nine dimensions of well-being — career, cultural, emotional, environmental, financial, intellectual, physical, social, and spiritual.

Engagement: We engage students in experiences (research, leadership, education abroad, career development, community work) that prepare them to excel in a global society.

Relationships: We build personalized caring relationships with our students and encourage them to build relationships with peers, faculty, staff, alumni, and community members.

Incorporating Husker Student Power into Curricular and Co-curricular Experiences
Using common language and consistent themes across campus units and within classrooms will help convey how different university events, programs, and resources support student success in the five POWER areas.

Instructors and campus unit leaders, especially those who have a direct impact on the first-year experience of students, are welcome to use the Husker Student POWER icons in their syllabi, course assignments, and other activities as appropriate.

Big Red Welcome and Residence Life are among the first to incorporate the framework into their programming. Throughout the year, Teacher Connect will showcase instructors who have effectively used Husker Student POWER within their courses.

For more information, contact Amy Goodburn, Senior Associate Vice Chancellor and Dean of Undergraduate Education at agoodburn1@unl.edu or TJ McDowell, Assistant Vice Chancellor for Student Affairs, Student Life and Leadership at tmcdowell2@unl.edu.

More details at: http://huskerstudentpower.unl.edu