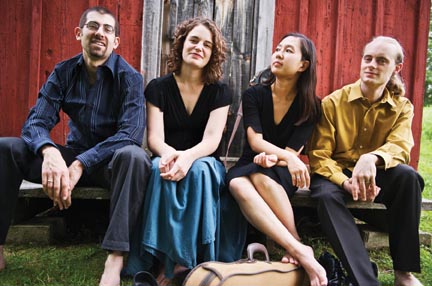 The Chiara String Quartet will continue its goal to complete all of Ludwig van Beethoven's string quartets with the fifth of six concerts at 7:30 p.m., Nov. 17 in Kimball Recital Hall. The concert is part of the Hixson-Lied Concert Series.

The concert features Beethoven's self-professed favorite of his quartets, the Op. 131 in C-sharp minor. The same piece was requested by composer Franz Schubert to be performed at his deathbed in a private performance. Other featured quartets are Quartet in E-flat Major, Op. 74; and Quartet in G Major, Op. 18, No. 2.

Tickets are $20 general admission, $10 for senior citizens, and $5 for students. Tickets are available at the Lied Center for Performing Arts and at the door.
More details at: http://go.unl.edu/kyi