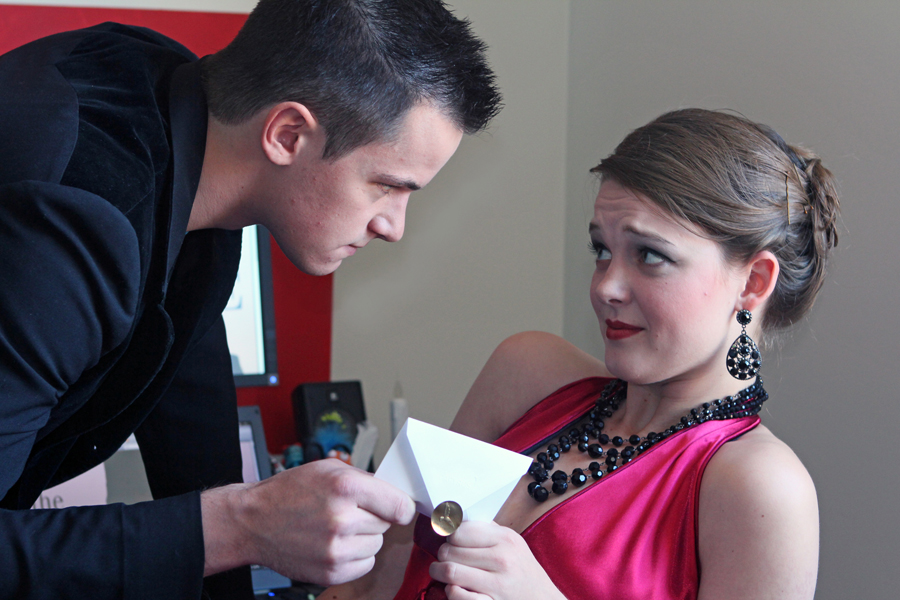 University Theatre continues its season with a modern adaptation of the Moliere classic comedy, "The Misanthrope."

Performances are at 7:30 p.m. Nov. 18-20 and Dec. 1-4 in the Temple Building's Howell Theatre. Individual tickets are $16 general admission, $14 faculty/staff and senior citizens, and $10 for students with identification. Season passes are available. Tickets are available at http://carsonschool.unl.edu, from the Lied Center for Performing Arts ticket office, in the lobby of the Temple Building one-hour prior to a performance or by phone to 472-4747 or 800-432-3231. Reservations for performances are recommended.

"The Misanthrope" is translated and adapted by Tony Harrison. Alceste, the misanthrope of the title played by Alex Jeffery, is disgusted by the hypocrisy, injustice and overall corruption in human society. Alceste's concern with the issue of justice has to do with the fact that he is embroiled in several lawsuits, the outcome of which are determined not by which party is in the right but by who has the most influence in court. Nonetheless, he is in love with Celimene (Calandra Daby), a young widow with a reputation for flirtation and for surrounding herself with suitors and who is a prime example of the insincerity that Alceste despises in others. The voices of reason who understand the games of society are Alceste's best friend Philinte (Mike Lee), and his love interest, Eliante (Jaimie Pruden).

Other cast members are Joseph Galda as Oronte the would-be poet; Devon Schovanec as Acaste and Billy Jones as Clitandre, potential suitors for Celimene; Ayana DeNovellis as Arsinoe, a woman who has her nose in everyone's business; and Shade Ingraham and Sarah Arten as Basque and Dubois, members of the working class.

The production is directed by Cristina Skinner. Skinner is a third year MFA Directing student. The production is designed by Amber Naylor (undergraduate, scenic), Bethany Skinner (graduate student, costumes), Laurel Shoemaker (faculty, lighting), and Logan Caldwell (undergraduate, sound). The production is stage managed by undergraduate management student Emily Wall.
More details at: http://go.unl.edu/czn