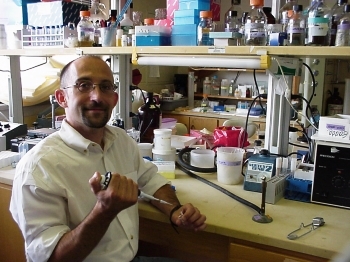 Georgia State University researcher Giovanni Gadda will discuss his work in a 4 p.m., April 3 lecture in the Beadle Center, room N172. The talk, part of the Biochemistry/Redox Biology Center Seminar Series, is free and open to the public.

Gadda, an associate professor of chemistry, will discuss " Choline Oxidase and Related Systems."

Gadda's research interest is in the general area of the mechanistic enzymology of redox enzymes, with a specific interest in flavin-dependent enzymes. His long-term objectives are to understand how enzymes can influence the energetics of reaction intermediates and transition states. Results from Gadda's laboratory aided in the reclassification of two-nitropropane dioxygenase as nitronate monooxygenase in 2010.