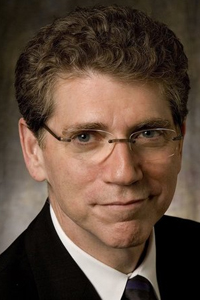 The public presentation by Daniel Friedman, a finalist to become UNL's dean of architecture, is 3:30 to 5 p.m., today in the Sheldon Museum of Art auditorium. The presentation, which concludes with a reception, is free and open to the public.

Friedman has been dean of the College of Built Environments at the University of Washington since 2006. Prior to joining CBE, he served as director of the School of Architecture at the University of Illinois at Chicago; and before that as director of the School of Architecture and Interior Design at the University of Cincinnati, where he taught from 1990 to 2002. Friedman lectures and writes on professional education, public architecture, and 20th century theory. He holds a Bachelor of Arts from Rockford College (1973), a Master of Architecture from the University of Wisconsin-Milwaukee (1981) and doctorate in architecture from the University of Pennsylvania (1999).

The other finalist is George Thrush, a professor and director of the School of Architecture at Northeastern University in Boston. Thrush's public presentation was March 26.

A third candidate, Craig Barton of the University of Virginia, was also a finalist but withdrew from the search.

For more information on the search, go to http://go.unl.edu/coadeansearch.