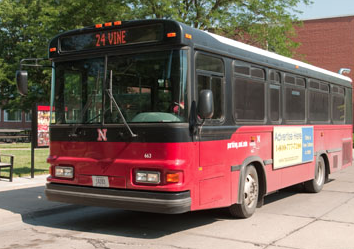 The schedule for buses running on campus will shift temporarily on Nov. 24.

Because of lower demand related to the Thanksgiving holiday, Parking and Transit Services has adjusted the bus schedule to a 20-minute wait between buses on City Campus and to a 10-minute wait on East Campus. The change is only for 7 a.m. to 6:15 p.m., Nov. 24. Regular bus schedules return Nov. 29 to 10- and 5-minute waits between stops on City and East campuses, respectively.

When classes are not in session during the academic year, Parking and Transit Services adjusts the bus operating schedule to reflect lower passenger demand. For more information, contact Parking and Transit Services at 472-8436.