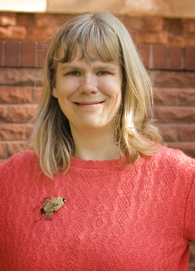 The University of Nebraska State Museum's next Sunday with a Scientist program for children and families will focus on the science of food microbiology. The program is 1:30 to 4:30 p.m., April 15 at Morrill Hall.

"Food microbes: Good, Bad, and Ugly" will be presented by assistant professor Heather Hallen-Adams of UNL's Department of Food Science and Technology.

Visitors will learn about good and bad food microbes, the difference between fungi and bacteria and why those details matter.

For more information on Hallen-Adams' research, go to http://go.unl.edu/7zd.

Sunday with a Scientist is a series of presentations that highlight the work of UNL researchers while educating children and families on a variety of topics related to science and natural history. Presenters share scientific information in a fun and informal way through demonstrations, activities, or by conducting their science on site. For updates on the Sunday with a Scientist schedule, go to http://www.museum.unl.edu.